Differences Between Proton Therapy and Traditional Radiation Therapy
---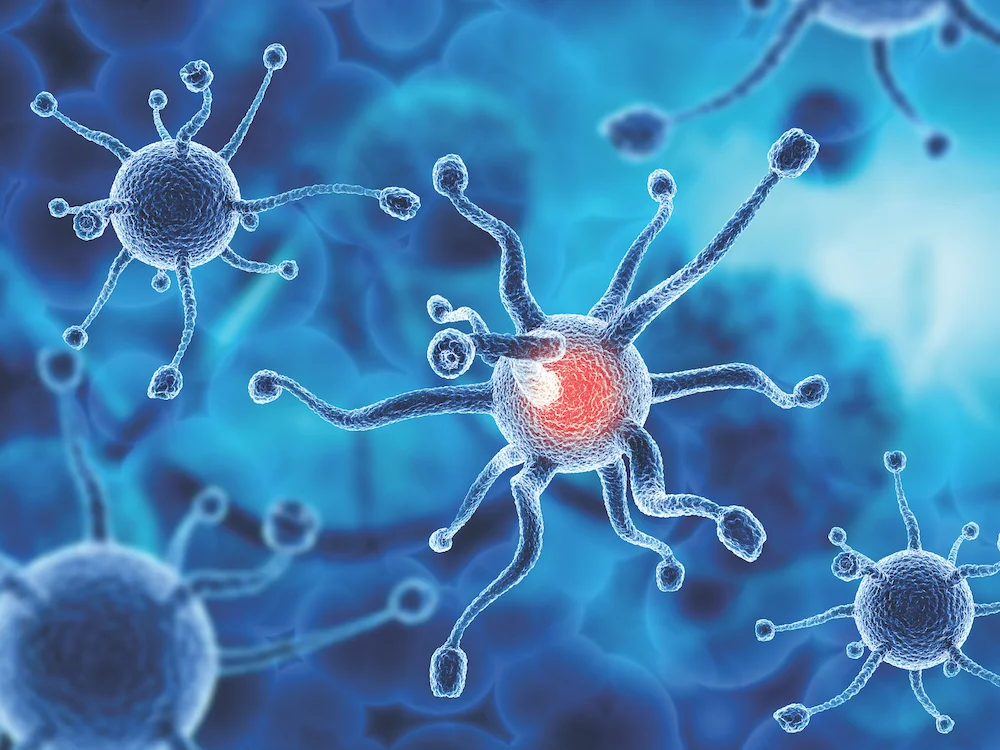 Proton therapy is one of the latest radiation treatments hitting the shores in Singapore at Mount Elizabeth Novena Hospital's new proton therapy centre. But what is it, and how does it work?
Radiation oncologists Dr Lee Kim Shang, Dr Edward Yang, Dr Lee Kuo Ann and Dr Ivan Tham answer 5 burning questions on this new advanced treatment.
1. What is proton therapy?
Proton therapy is a type of particle therapy that uses a beam of accelerated proton particles that can be modulated to irradiate diseases such as cancer.
The use of protons in radiation medicine has emerged in the recent decade thanks to advances in technology, computing power and imaging. In proton therapy, protons—which are positively charged particles extracted from hydrogen atoms—are injected into either a cyclotron or synchrotron particle accelerator.
The cyclotron or synchrotron uses electromagnetic fields to accelerate the protons to an energy level of 70–250 million electron volts—enough to deliver the protons to a tumour at any depth in a patient's body.
Superconducting magnets then move these accelerated protons through a beam-transport system as they leave the cyclotron or synchrotron into the treatment room to reach the patient.
2. What is the difference between proton therapy and traditional radiation therapy (RT)?
RT is delivered to cancer cells using either photons (which comprise high energy X-rays and gamma rays) or particles (which include protons, electrons, neutrons and heavy carbon ions).
Traditional RT uses photons, which deposit their energy along the path of the beam to the targeted tumour.
Unfortunately, surrounding healthy tissue and organs near the tumour may get damaged by the radiation and lead to long-term side effects.
In proton therapy, we can better control where the proton beams release its energy within the patient's body. As protons decelerate faster than photons, they deposit more energy as they slow down, culminating in a peak where the highest energy release occurs. This peak, known as the 'Bragg peak', can be made to coincide with the position of the targeted tumour.
Beyond the Bragg peak, there is negligible cell damaging energy. This means that there is little or no dose in normal tissue and organs beyond the tumour, leading to much less radiation exposure and lower or less severe long-term side effects.
3. What are the benefits of proton therapy compared to traditional RT?
Because of its molecular properties, we can use proton therapy to deliver an extremely high dose of radiation to a very localised site with significant benefits and fewer side effects compared to traditional RT. These include:
Minimal radiation to healthy tissue
Reduced risk of secondary cancers
Safe dose escalation associated with higher overall survival
Reduced risk of radiation-induced malignancy in young patients
Significantly lower risk of adverse side effects and toxicity
In the case of brain tumours, the increased accuracy and precision of proton therapy can potentially reduce side effects such as IQ loss. In the case of paediatric patients, proton therapy can address the impact of long-term side effects of RT, which include concerns about reduced fertility, growth disturbances, second cancer, and endocrine dysfunction.
4. How effective is proton therapy?
Proton therapy can benefit both adult and paediatric patients in a wide range of cancers. This includes brain, oesophageal, gastrointestinal, head and neck, liver, lymphoma, prostate, soft tissue, and spine cancers.
Proton therapy can also be delivered in combination with other treatment modalities such as surgery, chemotherapy, immunotherapy and hormonal therapy.
However, it is important to note that not every patient benefits equally from proton therapy. Patients who are more likely to benefit from proton therapy are those with large or deep tumours situated around sensitive organs, or paediatric patients with a higher sensitivity to radiation.
5. Will proton therapy replace traditional RT?
Proton therapy is often used to treat tumours in sensitive areas where traditional RT may not be the best option, such as brain tumours in children.
However, it may not always be beneficial for all cancers, such as the case of patients with small and superficial tumours (i.e. non-invasive tumours that affect cells on the surface) such as superficial squamous cell carcinoma. The efficacy and side effects of proton therapy depends on the size and location of the tumour, the radiation dose, and the age and general health of the patient.
Having a multidisciplinary team approach to cancer care is key to deciding how proton therapy can come in alongside a wide arsenal of treatment modalities to ensure patients receive the most appropriate and optimal treatment for their individual disease.
In general, proton therapy can be a powerful tool for precise radiation treatment, with the potential to deliver better treatment outcomes and longer survival rates for patients.
The opening of the new proton therapy centre at Mount Elizabeth Novena Hospital in 2023 brings with it new opportunities for doctors and patients alike. In future, we hope we can offer eligible patients young and old proton therapy as an advanced radiation treatment option together with personalised, multidisciplinary care.
POSTED IN
Cancer Treatments
TAGS
cancer latest breakthrough, cancer survivorship, common side effects of cancer treatment, hormone therapy, immunotherapy, new ways to treat cancer, radiofrequency (RF) radiation, radiotherapy (radiation therapy), surgery, tumours
READ MORE ABOUT
Esophageal Cancer, Head and Neck Cancer, Hodgkin Lymphoma, Prostate Cancer, Stomach Cancer
PUBLISHED 01 JANUARY 2023