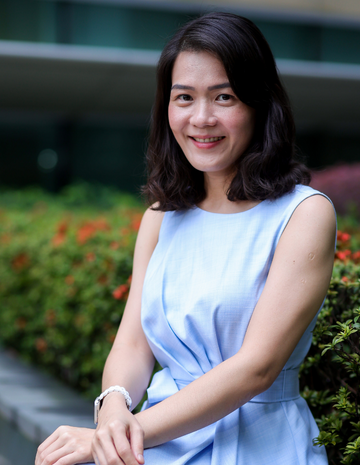 Chloe Ong
Principal Dietitian
Allied Health
Profile
Chloe is a Principal Dietitian at Parkway Cancer Centre. She pursues her interest in supporting cancer patients and developing specialty in cancer nutrition with Parkway Cancer Centre. She provides dietary advice to cancer patients including patients undergoing stem cell transplantation, patients requiring gastro-intestinal surgery, patients with head and neck cancer with swallowing difficulties and patients suffering from severe weight loss due to cancer.
Chloe graduated from Kansas State University, USA with Bachelor of Science in Dietetics. She has further obtained the certification of HACCP (Hazard Analysis and Critical Control Points) in the States. She also obtained a Post Graduate Diploma in Dietetics from University Kebangsaan Malaysia (UKM) in her home country, Malaysia.
Prior to joining Parkway Cancer Centre, Chloe started as a clinical dietitian at Mount Elizabeth Hospital. She provided nutrition assessments and diet counsellings to patients in all aspects, and worked closely with the Food and Nutrition, Beverages department to make sure all patients received the correct therapeutic diet.
Chloe is an active member of Singapore Nutrition and Dietetics Association (SNDA) as well as Malaysia Dietetics Association (MDA).
Chloe regularly conducts nutrition workshops both locally and oversea to educate patients on nutrition in cancer care. She is also actively involved in nutrition education in the prevention of cancer for the general public. She also volunteer in some non-profit organizations for diet counselling or other supporting work. In addition to that, Chloe writes some health related articles to provide nutritional tips for the patients or general public to create awareness on healthy eating.