What Is Cancer Rehabilitation and Why Is It Important
---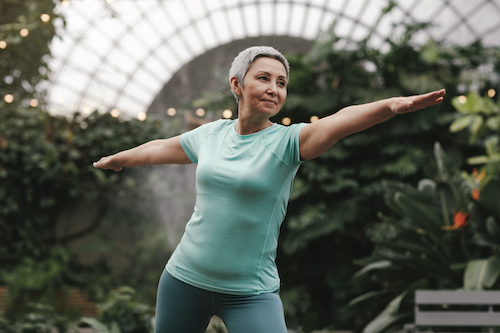 Cancer management goes beyond surgery or use of chemical substances in the treatment of the disease. It also includes identifying and addressing a patient's recovery needs throughout their cancer journey. This is the key to help them return to the highest level of functioning and independence possible.
What is cancer rehabilitation?
Cancer rehabilitation is care that emphasises on maximising a patient's overall functioning with cancer. It focuses on strategies to optimise outcomes from the time of diagnosis through the trajectory of cancer. It aims to prevent or minimise the impact of impairments, reduce activity limitations and maximise participation for the persons involved. This approach to rehabilitation care includes the coordination to manage the long-term chronic conditions that often need continued care, support, and follow-up beyond the acute course of care.
Rehabilitation across the continuum of cancer care can be highly effective in improving functional independence, hence it is an important component of cancer care.
Who provides cancer rehabilitation?
Cancer rehabilitation is provided by a multidisciplinary team who will work together with patients and their key oncologists during treatment, post-treatment and into survivorship.
This multidisciplinary team includes nurses, physiotherapists, occupational therapists, speech pathologists, dietitians, and psychologists/counsellors among many others. Depending on an individual's cancer rehabilitation needs and goals, these specialists will work together to design a personalised programme.
What are the benefits of a cancer rehabilitation programme?
A cancer rehabilitation programme can be carried out in an outpatient or inpatient setting. A comprehensive and specially tailored programme can bring about the following benefits:
Improved management of cancer symptoms and treatment side effects
Improved mobility and strength
Improved ability in carrying out activities of daily living
Improved confidence and self-esteem
Reduced distress and anxiety
Improved general health and well-being
Overall, these benefits help achieve the end-goal of cancer rehabilitation: to help patients resume their daily lives, maximise their independence and improve their overall quality of life.
What problems can a cancer rehabilitation programme address?
Cancer is a complex disease that affects different individuals differently. Cancer and its treatment may bring about changes, such as:

Physical changes - loss of strength, loss of appetite, cancer pain
Mobility changes - unable to care for themselves
Cognitive changes - forgetful, unable to focus, mental fogginess
Psychological changes - anxiety, fear of cancer recurrence
Others - lifestyle modification, smoking cessation, etc.
An integrated and personalised rehabilitation programme addresses these changes timely and supports patients in their recovery.

Do I need cancer rehabilitation?
If you experienced any of the changes mentioned above, or if you notice that the side effects and symptoms of your cancer and/or treatments are making it difficult for you to perform daily tasks, do discuss with your oncologist about referral to a cancer rehabilitation programme.
The rehabilitation specialist will conduct the necessary assessment to understand your area of concern, and together with you, plan a goal and a suitable programme. This programme will then be monitored and reviewed regularly according to the progress made.
Ultimately the cancer rehabilitation programme aims to help patients return to the highest level of functioning and independence possible.