Dealing with Information Overload in Cancer Treatment
---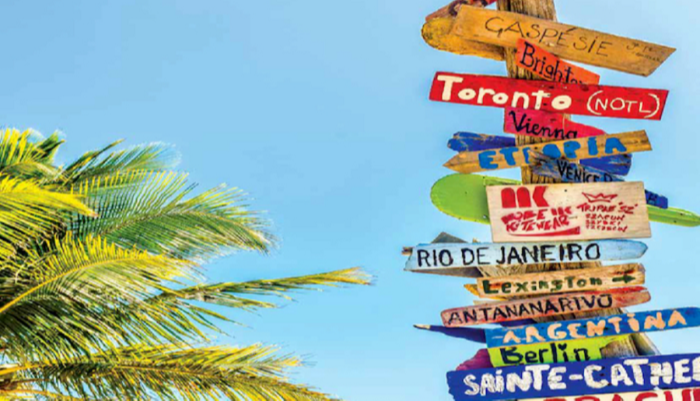 Giving information helps patients make informed choices. But when does it become an overload? A doctor weighs the pros and cons.
Her story was no different from so many others with breast cancer. While showering, Lenny noticed a lump under her right armpit. Without hesitation, she flew from Indonesia to see a leading breast surgeon in Singapore.
After examining her, he proceeded to carry out a biopsy of both the lump in her breast as well as the enlarged lymph node in the axilla.

A day later, Lenny received the bad news that she had Stage 2 breast cancer.
She was given two options to ponder. One was to proceed with surgery, to be followed most likely with chemotherapy. The second was to have chemotherapy first and surgery later.

Uncertain of what to do, a very anxious Lenny came to see me with her loving husband, who had rushed to Singapore to be by her side.

I had requested for the biopsy specimens to be tested for estrogen receptor (ER), progesterone receptor (PR) and human epidermal growth factor receptor 2 (HER2) – and for Lenny to undergo a PET-CT scan to determine whether the cancer had spread.

In carrying out a PET-CT scan, the patient should fast for at least six hours. However, he or she can continue to drink water. Before the scan is carried out, the patient is injected with a tiny dose of sugar tagged with a radioactive marker.

Cancer cells are known to have an affinity for sugar. Hence, the radioactive-tagged sugar that has been injected into the patient tends to go to the sites where the cancer is residing. The PET-CT scan is one of the most accurate ways of staging cancer because it is often able to detect cancers even when the tumours are very small in size.

In Lenny's case, the good news was that the disease was confined to the lump in her right breast and the lymph node in the right axilla. There was no evidence of the cancer spreading to other parts of her body.

The breast lump measured 1.8cm in size with a SUVmax of 7 and the lymph node also measured 1.8cm with a SUVmax of 11. Herein lies another advantage of the PET-CT scan. Besides helping to identify where the cancer is located, the SUVmax gives a quantitative reading of how active the cancer is.

Any SUVmax reading of more than 2.5 is considered abnormal and likely to represent cancer and/or infection.

Lenny's tumour turned out to be negative for ER, PR and HER2, meaning she had what we call triple-negative breast cancer.
Patients with ER and/or PR-positive breast cancer have the option of hormonal therapy. Patients with HER2-positive breast cancer have the option of treatment with anti-HER2 monoclonal antibodies.

In the case of triple-negative breast cancer, neither of these two options are viable. Hence, chemotherapy remains the primary treatment for killing the cancer cells.
With this information at hand, I sat down with Lenny and her husband to explain why I favoured upfront chemotherapy.
The first reason is that triple-negative breast cancer is presently considered the most aggressive subtype amongst the three (the other two being ER/PR-positive and HER2-positive breast cancer).

Second, Lenny will definitely be offered post-operative chemotherapy even if surgery had been carried out first. Both her status as triple-negative breast cancer as well as breast cancer with nodal involvement would independently justify the need for chemotherapy.

The biggest advantage of upfront chemotherapy was that it allowed us to see the effectiveness of the chemotherapy. When chemotherapy is administered after surgery, there is no way of determining whether the drugs are effective or not because the tumour would already have been removed.

After listening to my explanation, Lenny sat for a while, taking it in. For me, reviewing her cancer, weighing the options and the risks was a matter of minutes, both because of my training and because of my years of treating similar patients.

But for Lenny, it must have been not easy to be confronted with this barrage of information, to understand the two options, as well as my chain of reasoning about why I preferred upfront chemotherapy.

When one has just been diagnosed with cancer, it is difficult to fully comprehend the benefits of one option versus another. And yet patients have to be the ones who choose. One must not forget that this decision making process often occurs soon after someone has just discovered that he or she has a life-threatening disease like cancer.

So, when there is information overload, they can end up being unable to make up their minds as to what to do because they are fearful of making the wrong choice or end up making the wrong choice because they do not fully comprehend the pros and cons of the options.

But to make sure that the patient is making an informed choice, doctors might prefer to err on the side of giving too much information, rather than too little.

In the end, Lenny and her husband opted to undergo upfront chemotherapy.

She was treated with a combination of two drugs – paclitaxel (Taxol) and carboplatin (Paraplatin). The paclitaxel was administered weekly for 12 weeks while the carboplatin was administered once every three weeks.

Lenny did not have significant side effects except for hair loss. With effective antiemetic drugs like ondansetron (Zofran), dexamethasone, and netupitant/palonosetron (Akynzeo), there was hardly any nausea or vomiting.

After 12 weeks of treatment, the repeat PET-CT scan showed that the breast nodule was "no longer present" and the lymph node had shown "interval reduction in size and metabolic resolution".
Armed with the good news, Lenny went for wide excision and sentinel lymph node excision. The final histopathology was negative for cancer in both the breast specimen as well as in the lymph node.

Despite having an aggressive subtype of breast cancer, Lenny had achieved a pathological complete response (pCR), meaning that the cancerous tumours had been completely eradicated by the chemotherapy.

The importance of achieving a pCR has been well established in medical literature. In patients with triple-negative breast cancer, the three-year event free survival is 93 per cent for those who achieve a pCR compared to 67 per cent in those who fail to achieve a pCR.

For Lenny, achieving a pCR means that her chances of being cured of her breast cancer are excellent.
Written by Dr Ang Peng Tiam