Paradigm Shift in Cancer Treatment
---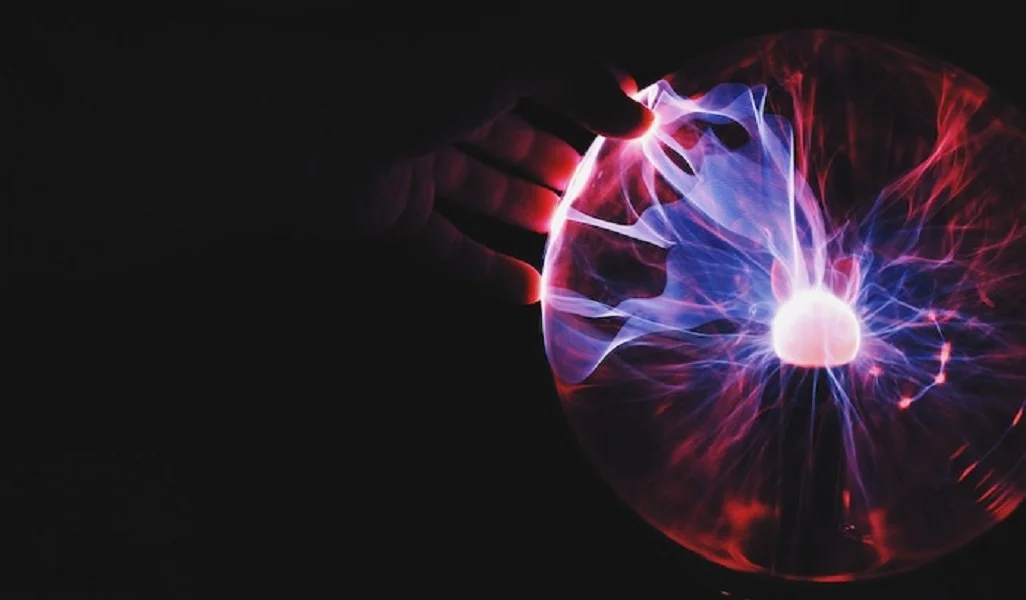 Fighting the big C: Changing paradigms
Medical advancements have ushered in a new era in personalised cancer treatment, giving patients better outcomes and quality of life.
Imagine being able to harness the body's own immune response to help fight cancer cells, with minimal need for harmful drugs or radiation. This is the vision of immunotherapy – the latest form of tailored cancer treatments which medical experts hope will turn the tide in the ongoing battle against the disease.
Dr Richard Quek, Senior Consultant for Medical Oncology at Parkway Cancer Centre (PCC), explained how traditional cancer treatments involved a 'one-size fits all' approach. Patients were subjected to multiple – and often damaging – rounds of aggressive drug and radiation therapies.
These systemic treatment regimens did not differentiate between tumour and healthy cells. As a result, patients often experienced severe side effects like nausea, vomiting or hair-loss. Long-term survival rates were generally low.
In contrast, more precise treatments which zeroed-in on cancer cells and left healthy cells untouched often led to better clinical outcomes, shorter recovery times and better survival rates for patients.
It was this changing paradigm of "killing bad cells and leaving good cells" which has been key in the new era of cancer treatment.
Dr Quek was speaking at the inaugural State-of-the-Art Diagnostics and Therapeutics in Cancer symposium on 26 and 27 July 2019. Over 160 doctors attended the two-day event, which included regional delegates from Malaysia, Indonesia, Vietnam, and Myanmar, for the first time.
With a growing need for effective cancer treatment across Southeast Asia, the event aimed to give cancer experts from around the region a platform to share knowledge and partner, to provide better clinical care for their patients, said Dr Melvin Heng, Chief Operating Officer, Gleneagles Hospital.
Knowledge is power
In a series of nine presentations, experts from diagnostics, oncology, surgery and critical care, each shared insights and updates on the latest on care for cancer patients, beginning with the need for accurate diagnosis.
Dr Brendan Pang, Consultant Pathologist at ParkwayHealth Laboratory, explained how the ability to paint a clear picture of the disease could help the clinical team develop more tailored treatments to better suit the patients' needs. "Knowledge is power," he said.
In addition to 'traditional' diagnostic methods which relied on scans or biopsies, state-of-the-art tests included the use of genetic biomarkers to provide quicker, earlier diagnoses.
For example, testing for cancers with microsatellite instability (MSI) present in some forms of colorectal or endometrial cancers, could be done within a day with the IdyllaTM MSI Assay. PCC is one of a handful of institutions which offers this test within the region.
Less is more
Following diagnosis, the medical team would develop a treatment regime. This may include chemotherapy, targeted agent or immunotherapy, or a combination of two or more agents.
Elaborating, Dr Lim Hong Liang, a leading Senior Medical Oncologist at PCC, noted in his presentation how targeted therapy could be a potent "one shot, one kill" option.
He cited growing scientific research on how this 'less is more' approach to treatment was more effective in addressing different forms of cancer. More than half of all newly diagnosed lung adenocarcinoma harbour a sensitising mutation.
In these patients, targeted treatment results in disease control in up to 90 per cent of patients. Response was also rapid, meaningful and durable.
Depending on mutations, the newer agents can result in a median duration of three years or more. As these agents target only cancer cells, normal tissues are spared, resulting in minimal side effects. As such, targeted agents can also be effectively applied to frail and elderly patients, said Dr Lim Hong Liang.
Unleashing the body's ability to fight back
Another cutting-edge treatment with promising results is in the field of immunotherapy, which triggers the body's immune response system to attack cancer cells, said Dr Quek.
An example was the regulation of PD1 and PD-L1 (Programmed Death-Ligand 1) proteins in the body and tumour. Specially designed drugs target both PD1 and PD-L1 which, through a series of molecular pathways and interactions, prevent cancer cells from evading the immune system.
The first patients to benefit from these treatments were patients with advanced melanoma (a form of highly aggressive skin cancer).
Previously, patients with Stage 4 melanoma had a less than 10 per cent chance of survival beyond five years. With immunotherapy, survival rates have quadrupled to nearly 40 per cent, said Dr Quek. In fact, immunotherapy treatments have proven so successful that they have now been approved for standard use in a wide range of cancers including lung, breast, kidney, liver cancers, etc. and lymphomas.
Dr Lee Yuh Shan, Senior Consultant Haematologist at PCC, provided an update on the use of targeted treatment and immunotherapy in blood cancers. He focused on the use of targeted agent in different types of blood cancer such as in leukaemia and lymphoma.
He also shared on different types of antibody-based immunotherapy treatment, and about CAR T-cells which were engineered white blood cells, to carry receptors known as chimeric antigen receptors (CARs) on their cell surfaces. This allowed the T-cells to seek out and destroy tumour cells by recognising unique proteins on the latter.
Challenges in new era cancer treatment
With a growing arsenal of new and emerging therapies at their disposal, oncologists have been able to tailor personalised treatments for their patients.
But while targeted and immunotherapy significantly reduced side effects commonly associated with traditional chemotherapy or radiation treatment, doctors anticipate different challenges in this new era of cancer treatment.
Dr Kenneth Chan, Consultant for Respiratory and Intensive Care Medicine, shared how these new treatments could result in adverse events which were not previously encountered. Though the majority of side effects could be classified as mild or moderate, some life-threatening complications could still arise, he explained.
Examples of this include severe pneumonitis, stroke and cytokine release syndrome. In response, there needs to be more awareness amongst intensivists regarding some of these life-threatening toxicities.
A team-based approach to care
As cancer treatment grows in complexity, medical professionals will need to take a multidisciplinary approach to care. Illustrating this during the event, experts formed two Tumour Board Discussions to discuss hypothetical scenarios of patients suffering from breast cancer and colorectal cancer, respectively.
The discussion on breast cancer was led by Dr Esther Chuwa, Consultant Breast Surgeon at Gleneagles Hospital and Dr Wong Chiung Ing, Senior Consultant for Medical Oncology at PCC. They shared on the need for a deeper understanding of the different forms of breast cancer, as well as the various treatments available in each case.
The second panel on colorectal cancer was led by Dr Ng Kheng Hong, Consultant Colorectal Surgeon at Gleneagles Hospital, as well as Dr Foo Kian Fong, Senior Consultant for Medical Oncology at PCC.
Valuable lessons to take home
Following the discussions, participants adjourned to the Parkway Hospitals which included a tour of the state-of-the-art Endoscopy Centre at Gleneagles Hospital.
Dr Yasin Leonardi, an abdominal surgeon from Medan, Indonesia, shared how he gained valuable insights from the sessions.
Likewise, Dr Kunta Setiaji, a surgical oncologist from Yogyakarta, Indonesia, noted how there were "many parallels" in the challenges faced by oncologists in Singapore and Indonesia. "Keeping up to date with the latest technologies enables me to provide more options to my patients."
A growing arsenal of tools
Oncologists now have an arsenal of treatment tools – from broad-based systemic treatments affecting the entire body, to targeted therapy and immunotherapy which use a 'seek-and-destroy' approach. For the best possible outcomes, doctors often prescribe a combination of therapies. Here's what you need to know:
Systemic treatments refer to drugs or medicines that are usually administered intravenously or taken orally. These drugs get into the blood stream and hence, treat the entire body. It is used to treat widespread cancer as well as to prevent cancer relapse.
Chemotherapy traditionally refers to drugs that stop cancer cells from dividing by breaking the DNA of cancer cells. As cancer cells grow faster than normal cells, cancer DNA divides more rapidly and are more prone to DNA damage by chemotherapy. Because such treatments do not differentiate between healthy and diseased cells, patients on chemotherapy often experience more side effects.
Targeted therapy refers to drugs that target specific genes, proteins or tissues that contribute to cancer growth and survival. The aim of such treatments is to cut off the cancer's ability to grow or thrive.
Immunotherapy is the latest form of cancer treatment. It uses the body's natural defences to fight cancer. These specially designed drugs heighten the body's immune system to stop or slow down cancer growth, prevent spread, and help the immune system to identify and attack cancer cells.
While the different therapies offer more options in the battle against the disease, it is important to note that they may not be effective in treating all types of cancer. Speak to your oncologist to find the most appropriate treatment for you.
Written by Tan Li Ling