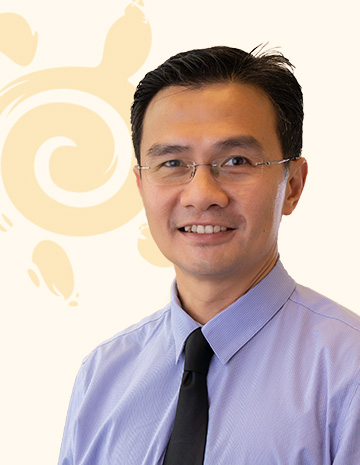 Dr Lee Yuh Shan
Senior Consultant
| | |
| --- | --- |
| Specialty | Haematology |
| Phone | +65 6684 5522 |
| Fax | +65 6694 0706 |
| Email | yslee@pcc.sg |
| Qualifications | MBBS (Malaya), MRCP (United Kingdom), FRCPath (United Kingdom) |
| Languages Spoken | English, Hokkien, Malay, Mandarin |
Make An Appointment
Clinic Address(es)
Mount Elizabeth Novena Specialist Centre
38 Irrawaddy Road #05-43, 05-50 to 55
Singapore 329563
Gleneagles Hospital Level 3
6A Napier Road
Singapore 258500
Tel: +65 6473 8688
Profile
Dr Lee Yuh Shan is a Senior Consultant, Haematologist at Parkway Cancer Centre. His area of expertise is in Haematology such as lymphoma, myeloma and haematopoietic stem cells transplant.
Dr Lee Yuh Shan received his basic medical degree from University of Malaya in 2003 and Membership of The Royal College of Physician (MRCP) in 2007. He completed his haematology training at Singapore General Hospital (SGH) in 2011 and subsequently obtained his Fellowship of the Royal College of Pathologists (FRCPath), United Kingdom in 2013.
Dr Lee Yuh Shan worked for ten years in SGH and received Gold and Star awards in 2013 and 2017 respectively, under Singapore Health Quality Service Awards. He was the director of lymphoma service in Department of Haematology, SGH from 2017 and lymphoma lead in SingHealth Duke Blood Cancer Centre (SDBCC) from 2018. He is active in collaborative works locally under the SDBCC and Singapore Lymphoma Working Group; as well as regionally for Chronic Lymphocytic Leukemia (CLL).
Dr Lee Yuh Shan is a member of SingHealth Institutional Review Board (IRB) and sat on several pharmaceutical advisory boards.
Dr Lee Yuh Shan was awarded Health Manpower Development Programme (HMDP) fund in 2013 under Ministry of Health to further develop his specialty in lymphoma at National Institutes of Health (NIH), Maryland, United States. During this period, he had first-hand experience on seeing patients under clinical trial with new oral therapy in the treatment of chronic lymphocytic leukemia (CLL) as well as on aggressive lymphoma. It is also during this period that he developed his skills in the new treatment approach for Primary Central Nervous System Lymphoma (PCNSL). After his return from HMDP, he contributed to the development and incorporation of new agents in the treatment of lymphoma, as well as on the development of investigator-initiated trials for aggressive lymphoma in the Department of Haematology, SGH.
Dr Lee Yuh Shan is involved in many pharmaceutical sponsored trials and investigator-initiated trials. He has published in many peer-reviewed journals and is a reviewer for peer-reviewed journal. Dr Lee Yuh Shan is active in undergraduate medical training and is a senior clinical tutor for Yong Loo Lin School of Medicine and Adjunct Associate Professor for Duke NUS School of Medicine. He is also a faculty member of the senior residency program in haematology, SGH. He contributes to lymphoma support group and Singapore World Lymphoma Day.