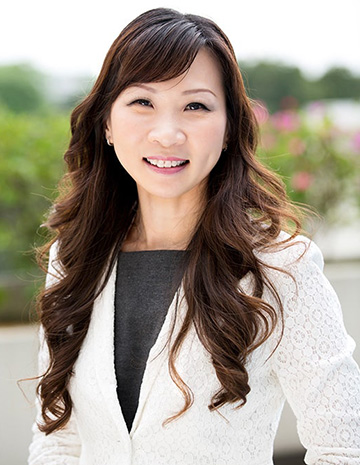 Fahma Sunarja
Senior Principal Dietitian and Senior Manager
Allied Health
| | |
| --- | --- |
| Email | fahmawati.sunarja@pcc.sg |
| Qualifications | BSc (Nutrition, NZ), Postgrad Dip (Dietetics, NZ) Sports Dietitian Cert (SDA, Australia) Nutritional Medicine Cert (ACNEM, Australia) Obesity Medicine Cert (Harvard, USA) Oncology Rehabilitation Cert (Curtin, Australia) |
Profile
Fahma is a Senior Principal Dietitian at Parkway Cancer Centre. She tailors dietary plans for cancer patients and looks into the dietary needs of patients at every stage of their cancer journey.
Fahma graduated from University of Otago, New Zealand with a bachelor degree in Nutrition and Dietetics in 1994, and obtained a certificate in Paediatrics Liver Transplant Nutrition Program from University of Pittsburgh, Pennysylvania, USA in 1997. In 2002, she obtained a certificate in Sport Nutrition from Sports Dietitian Australia, Canberra. Fahma also attended a primary course in Nutritional Medicine and Cancer Module by Australasia College of Nutritional and Environmental Medicine, Sydney, Australia and has completed an Obesity & Lifestyle Medicine course by Harvard Medical School, Boston, USA. Recently, she attended the Oncology Rehabilitation course by Curtin University, Australia.
Fahma spent 6 years as a Clinical Dietitian at National University Hospital, specialising in paediatrics, metabolic syndrome nutrition management and foodservice nutrition consultations. Prior to joining private practice, she spent 8 years heading the Sport Nutrition unit at the Singapore Sports Council (SSC), where she worked closely with top athletes to help them achieve their best performance with good nutrition. In SSC, she started the nutrition recovery and sports supplementation program for national athletes and developed a sport nutrition recipe book titled 'Asian Flavour of Fitness'.
Fahma is a member of Singapore Nutrition and Dietetics Association (SNDA). She is also a member of Special Interest Group in Food service within the SNDA.
Fahma shares her nutrition knowledge to cancer patients and cancer community through nutrition workshops, resources and activities. She collaborated with celebrity chefs to develop recipes that are simple, nutritious and suitable for cancer patients. These recipes are put together in 'Nourishing the Appetite' published by Parkway Cancer Centre. Fahma's involvement with cancer patients goes beyond nutrition. Together with counsellors, dietitians and rehabilitation specialists, Fahma leads the team to develop an oncology rehabilitation program.