The Evolution of Colorectal Cancer Treatment in 2023
---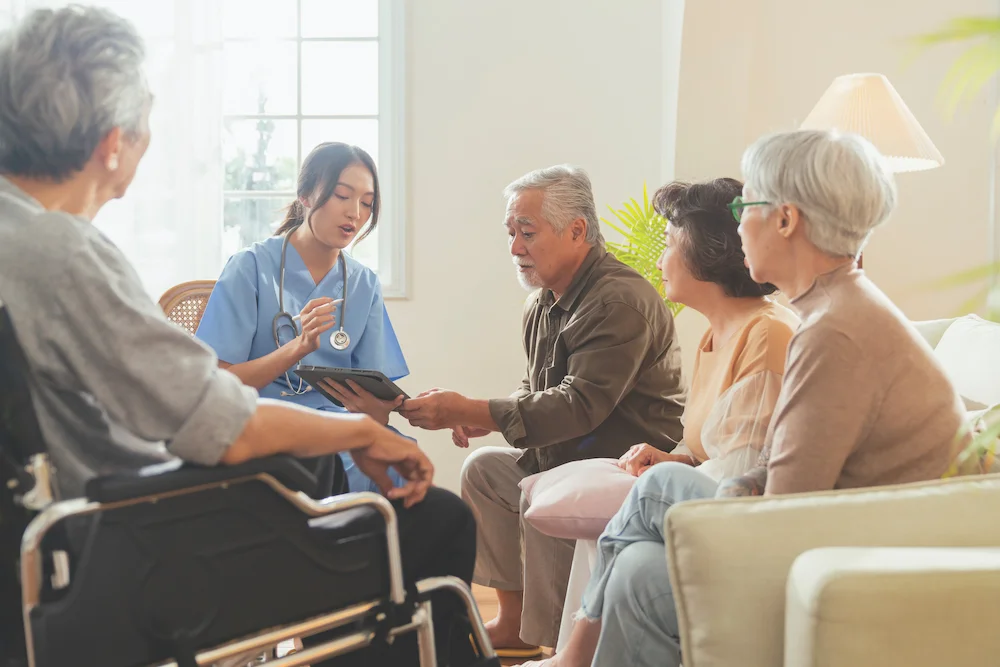 From genomic profiling to targeted therapy, treatment for colorectal cancer has become more personalised over the last decade. Dr Zee Ying Kiat, Senior Consultant, Medical Oncology explains more.
Singapore has one of the highest numbers of colorectal cancer in Asia, along with China, Japan, Korea and Malaysia1. Colorectal cancer is the most common cancer in Singaporean men, and the second most common cancer in Singaporean women, with a total of over 11,000 new cases diagnosed between 2015–20192.
The incidence of colorectal cancer in both men and women has been steadily increasing. Fortunately, the number of deaths resulting from colorectal cancer has also decreased over the last decade. This may be attributed to:
A rise in people getting screened for colorectal cancer, which can help detect cancer or precancerous conditions early, and;

Advances in colorectal cancer treatment, which has led to improved outcomes for patients, especially when the cancer is found in its early stages.
New ways of classifying colorectal cancer
If you are diagnosed with colorectal cancer, your doctor will assess the extent and stage of the cancer (based on whether the tumour has invaded nearby tissues, whether the cancer has spread, and to what parts of the body) to help plan the best treatment for your individual disease.
Genomic profiling has been a useful approach that allows doctors to tailor treatment to the characteristics of the cancer and genetic make-up of the individual patient. It involves studying the genetic information related to an individual person or specific cell type in a laboratory setting, to observe the way their genes interact with each other and the environment.
Genomic profiling may be used to determine why certain individuals get certain diseases while others do not, or why different individuals respond in different ways to the same drug. This information can then be used to develop new ways of diagnosing, treating, and preventing diseases such as colorectal cancer.
More personalised treatment for colorectal cancer
Colorectal cancer treatment is becoming more precise and personalised, contributing to the increase in survival rates for colorectal cancer over the last decade.
Here are some broad strategies for treating colorectal cancer:
Early detection is key
Generally, colorectal cancer is highly treatable in its early stages, before it has spread to other parts of the body. Early stage colorectal cancer is generally treated with curative surgery.
For advanced stage colorectal cancer, where the cancer has spread to other parts of the body, the mainstay of treatment would be chemotherapy, targeted therapy, and in some instances, immunotherapy. Surgery may also be considered in the palliative setting to relieve symptoms.
In a selected group of patients where the spread of colorectal cancer is limited to the liver, aggressive surgery to remove the primary cancer and affected area(s) of the liver may offer patients the prospect of cure.
Doctors may also often combine different treatments for greater effect, depending on the patient's individual symptoms and overall health.
As with many cancers, early detection is key to beating colorectal cancer. Detecting colorectal cancer or precancerous conditions early allows patients to receive care at the earliest possible stage, leading to better outcomes. It is therefore important to undergo regular screening based on recommended population screening guidelines, to allow for early detection and intervention.
1 "Prevalence and risk factors of colorectal cancer in Asia", Wong, MCS, et al., 2019
2 Singapore Cancer Registry Annual Report 2019