Redefining the New 50 with Allan Wu
---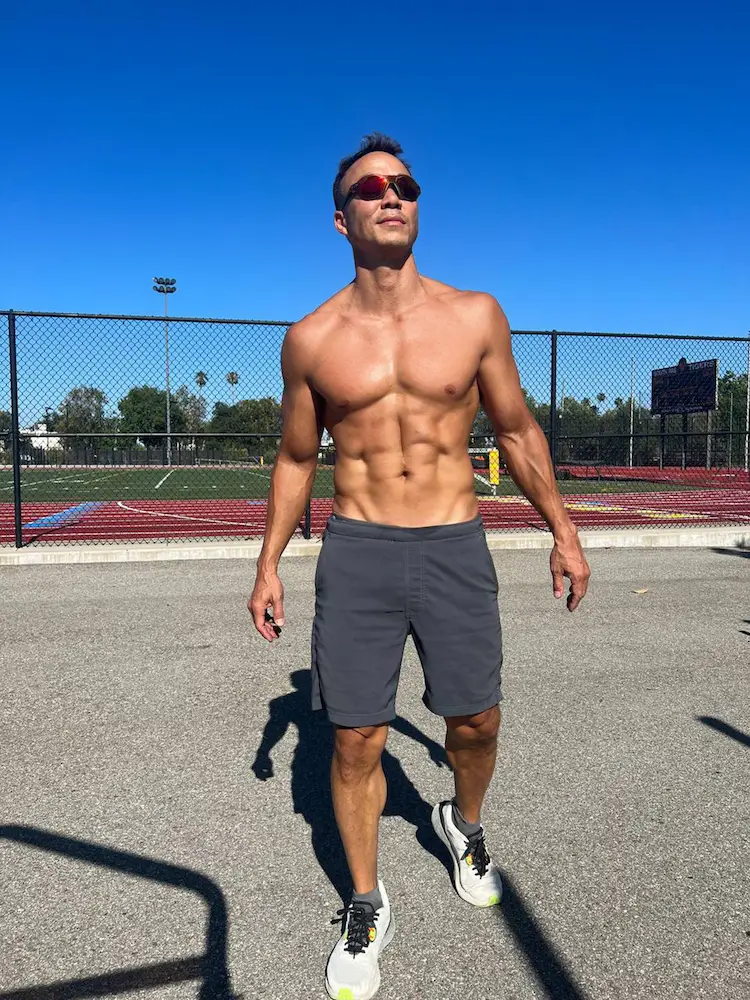 The #eNEW50 movement by Singapore Cancer Society (SCS) features individuals celebrating their 50s with stories and tips for healthier living in an effort to create awareness on cancer screening.
Read how actor and #eNEW50 ambassador Allan Wu, 51, takes charge of his health by keeping an active lifestyle and taking a proactive approach to cancer screening.
How does being in your 50s feel?
It is still sinking in right now but it feels alright so far.
Could you tell us what #eNEW50 movement is about?
The bulk of cancer diagnoses in Singapore happens after the age of 50. In an effort to raise awareness, SCS launched #eNEW50 movement to encourage individuals turning 50 to add cancer prevention into their health regime.
What made you become an #eNEW50 ambassador?
As someone who is very athletic and likes to be active, I think it's important for all of us, including myself, to set a good example and get the word out to everyone that cancer is something that can happen to all of us. We can all do our part to get people to go out there and prevent cancer.
What motivates you to stay active?
I've always enjoyed doing sports growing up. Now, as a father, I still go to the gym as I think it is important to set a good example for my children. I also play basketball, tennis, beach volleyball, snowboarding, and go running.
Any word of advice for individuals turning 50?
My advice is to definitely take care of yourselves, be more active, and be more vigilant about our bodies. Don't take what you have for granted. And of course, go out there and go for your regular cancer screenings.
What is one thing about your lifestyle that you're trying to change or start in your fifties?
One thing I'm trying to change is to take more time off and not push myself so hard to work. I'm also trying to stay active and healthy, and continue to set a good example for my children.
What is your usual health care routine?
I like to stay active but more importantly, go for regular health screenings.
Do you have any health concerns?
I don't really have any health concerns right now. I have some joint issues from too much exercise, but so far, so good.
Have you gone for any cancer screenings before?
I have actually gone for cancer screenings. I think they're very, very important.
What are three words that come to mind when you think of cancer?
I'd have to say unpredictable, widespread and preventable.
Have you picked up your Faecal Immunonochemical Test (FIT) kit since turning 50?
Actually, I haven't yet. I need to get that done. The FIT is a quick, safe and easy step to detect colorectal cancer early by looking for trace amounts of blood that are not visible to the eye in our stool. For individuals who are turning 50, it's important to do this test even if you don't think you might be susceptible to colorectal cancer.
What other common cancer screenings are recommended for individuals above 50?
For women, it would be breast cancer and cervical cancer. For both men and women, it would be colorectal cancer.
Would you encourage your friends and family to actively screen for cancer?
Oh, absolutely. I think it's very, very important to go for regular cancer screenings. This is important because here in Singapore, cancer is the number one cause of death, and almost 15 people die of cancer every single day. So whether you think you're healthy or not, it's very, very important to get yourself checked.
What do you know about HPV vaccinations?
Cervical cancer is the 10th most common cancer here in Singapore for women, and it is highly preventable. Virtually, about 99% of all cervical cancer cases are linked to HPV genital infections. HPV, unfortunately, is untreatable and there is no cure. So the best form of prevention is to get vaccinated.
Women up to the age of 26 should get their HPV vaccination done. Temasek Foundation HPV Immunisation Programme, in partnership with SCS, are providing HPV vaccinations at no cost to women 18 to 26 who are CHAS Orange and Blue cardholders. There are over 300 clinics islandwide offering this. So there's no excuse not to get vaccinated now.
Would you encourage your daughter to get the HPV vaccination?
Actually, my daughter's already vaccinated. I think it's important for the younger generation to be informed and educated so they can make their own choice and take the necessary steps to prevent cancer at an early age.
What do you think will motivate more people to go for cancer screening?
More people will be motivated to go for cancer screening if it's made affordable and accessible.
The FIT kits, for example, can be redeemed online at no cost. SCS is also offering cervical cancer screening at its Bishan clinic at no cost.
There's also mammogram funding assistance of $25 at selected public and private institutions islandwide. Right now, with all these offerings, I think there's no excuse for all of us not to get these screenings done to try and detect cancer early.
Any advice for Savvy Silvers looking to kickstart an active lifestyle?
Savvy Silvers is about being savvy and active. It's important for all of us to do whatever we can to stay active and healthy to get the most out of life, which of course includes going for our cancer screenings.
Early detection saves lives. Anyone can take charge of their own health by keeping a healthy lifestyle, staying informed, and going for appropriate health screenings.
The following screenings are available at SCS Clinic @ Bishan without charge:
Pap test and HPV test for cervical cancer
FIT for colorectal cancer
Mammogram for breast cancer (only for valid CHAS Orange or Blue cardholders)
For more information on SCS's cancer screening services and the eligibility criteria, kindly visit bit.ly/eNEW50Screening or call 1800-727-3333.
POSTED IN
Cancer Prevention, Exercise
TAGS
breast cancer, cancer & exercise, cancer awareness, cancer screening, cervical cancer, colorectal cancer, FOBT (faecal occult blood test), healthy lifestyle, human papillomavirus (HPV) cancer, mammogram, pap smears, prevent cancer
READ MORE ABOUT
Breast Cancer, Cervical Cancer, Colorectal Cancer
PUBLISHED 01 APRIL 2023