CanHope: Continuous Support for Patients
---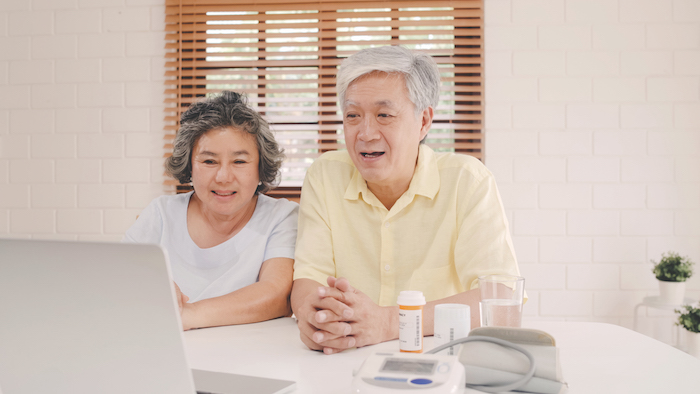 Since our inception in 2006, patient support services have always been an integral part of our holistic approach to cancer management.
At PCC, we believe that the emotional well-being of cancer patients is as important as their physical health. Cancer is a chronic condition with long-term and life-changing effects for patients. A cancer diagnosis can affect the emotional health of patients and family members, and may also change patients' psychosocial situations. As such, it is important that patients have the right support and resources beyond the medical care from their doctors.
CanHOPE is a non-profit initiative dedicated to providing holistic, quality and personalised cancer care to patients. Supported by multiple sub-teams of healthcare professionals that comprise of allied health professionals, guest relation officers and palliative nurses, CanHOPE strives to help patients cope better with cancer. Through counselling, nutritional advice, rehabilitation, care coordination and support group activities, patients are able to receive various kinds of support throughout their cancer journey.
CanHOPE support goes beyond Singapore. The presence of CanHOPE offices in the region gives assurance that we remain accessible even when patients return to their home countries. Our regional CanHOPE offices are an extension of our patient support framework for international patients, and together with our guest relation officers, we coordinate care and support for patients wherever they are.
Expanding our global network
Over the last 15 years, CanHOPE has evolved from a small team comprising allied health professionals in Singapore, to a larger network of patient support services teams, cancer patients, cancer survivors, caregivers as well as volunteers, extending its reach into more than 20 cities in the region.
Today, CanHOPE continues to reach out to patients both locally and internationally, providing patient support programmes, developing cancer resources and creating cancer awareness through public education.
15 years and beyond
At PCC, we understand that every patient is unique. Since our establishment 15 years ago, we have had the privilege of being part of many cancer journeys.
We have built and developed many meaningful relationships and played a role in the care of our patients. It is a duty that we will continue to cherish as we do our utmost to make a difference in every cancer journey.