Parkway Cancer Centre: 15th Anniversary Celebration
---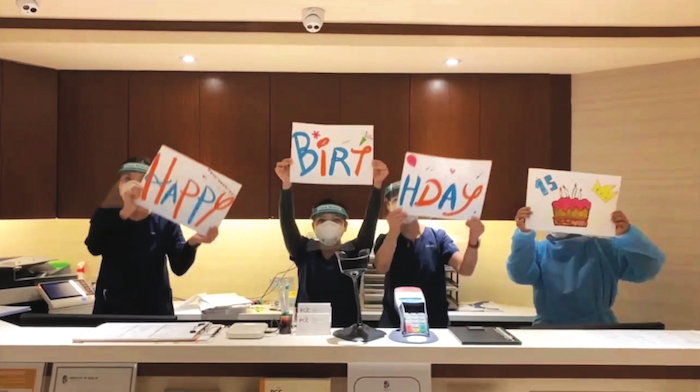 Celebrating 15 Years of Trust, Hope and Dedication
Last October, PCC celebrated its 15th anniversary with a virtual celebration and an exciting line-up of events.
Encompassing three key values of Trust, Hope and Dedication, this quindecennial year in the centre's history marked 15 years of enhancing lives and providing personalised cancer care to cancer patients in Singapore and the region.
Enthusiastic clinic staff posing with Medical Director Dr Ang Peng Tiam during the 15th Anniversary celebrations. The virtual celebration included an exciting line-up of trivia games, celebratory videos and lucky draw.
Snippets of the PCC Anniversary video put together by the PCC team. The video featured PCC staff dancing to popular Korean boy band BTS as they wished PCC a Happy 15th Anniversary.
Staff from CanHOPE offices around the region gathered virtually at the CanHOPE regional meeting to receive updates on the latest medical advances, advice and recent developments in patient care post-pandemic.