Palliative Medicine: Giving Hope on Patient's Last Journey
---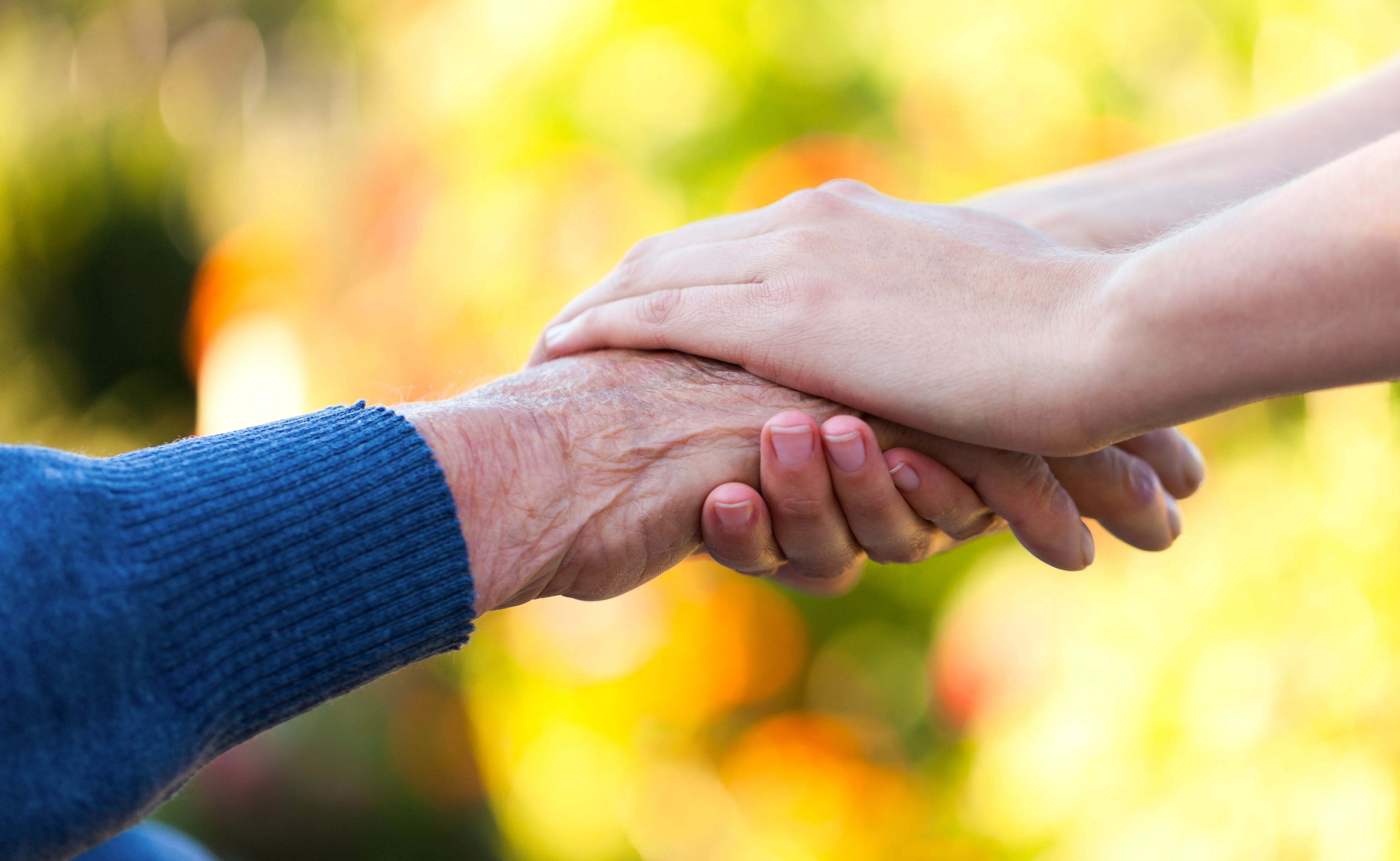 Giving new hope on their last journey
Dr Kok Jaan Yang explains why he chose to go into the field of palliative medicine.
How did you come to practise palliative medicine?
Though I was interested in palliative medicine, I did not make it my first choice during my early training years as it was not available for specialty training then; it was still a very new field and not part of mainstream medicine yet. I thought I would practise palliative medicine as a volunteer doctor (with the then-Hospice Care Association), and pursued postgraduate training in family medicine instead.
In 2000, I made a career switch. I was then a Registrar in a government polyclinic, having obtained my Master's in family medicine. I was introduced to Dr Koo Wen Hsin, who changed my life. Dr Koo, who was the medical director of Dover Park Hospice, told me that he wanted to create a career path for those who were keen to pursue palliative medicine, and hopefully, it would be recognised as a mainstream specialty in due course. The hospice had even set aside funds for an overseas attachment.
It was very tempting, but there was a catch – there was no formal training programme. Instead, it would involve on-the-job self-learning, with overseas training. There was also no guarantee that I would be recognised as a specialist in the future. It was a difficult decision; with much praying and the blessing of my family, I took the leap of faith. I have not looked back since.
My learning journey in the first few years was most unusual – I learnt through teaching others. I did not have a supervisor, yet I had to supervise junior doctors posted to Dover Park Hospice. I organised the post-graduate course in palliative medicine for doctors, was the chief co-ordinator of the local medical student programme in palliative medicine when it was first introduced in 2002, and gave talks about palliative medicine. In 2003, during the SARS outbreak, I was running the Dover Park Hospice almost as its head of clinical services. With the help of my nursing director, we implemented an effective infection control measure which subsequently won Dover Park Hospice a National Day Award for our diligence.
Self-learning was the mainstay of my training – I read, researched, and asked for opinions whenever I came across a difficult situation. At Dover Park Hospice, there was a weekly meeting with visiting consultants to discuss patient management. In addition, I embarked on a one-year distance-learning diploma course from the University of Cardiff in 2002. The best part was being awarded a Ministry of Health's Health Manpower Development Plan (HMDP) Award for a one-year attachment in Melbourne, Australia, in June 2004.
When I came back in 2005, palliative medicine was beginning to be recognised as mainstream medicine. I was promoted to Consultant by Dover Park Hospice in 2006 and was a Visiting Consultant at the National University Hospital from 2006 to 2008. In 2007, Singapore started specialists training in palliative medicine and I was appointed as one of the pioneer members in the Palliative Medicine Subspecialty Training Committee (SSTC) appointed by Ministry of Health.
I joined Parkway Cancer Centre in July 2008 to help them set up the first palliative care service in the largest private cancer service provider in Singapore.
Are you still involved in training others?
Yes, besides my work, I am involved in various training and educational programmes. I am in the Palliative Medicine Subspecialty Training Committee, which oversees specialist training in this field. I am also the Programme Director of the Graduate Diploma Course in Palliative Medicine (GDPM) at the National University of Singapore, which offers a non-specialist training in palliative medicine for doctors. I am also active in teaching medical students.
Why did you choose to do palliative medicine?
When palliative/hospice care was at an early stage in Singapore, my mother was dying from colon cancer, and she was referred to the Hospice Care Group under the Singapore Cancer Society in early 1988. I was very touched by the volunteers and medical team who came to visit her at home. In particular, I was inspired by Dr Anne Merriman, who came to see her at my home, a 3-room HDB flat, on Chinese New Year Day. My mother died in March 1988.
After my graduation in 1991 and internship in 1992, I signed up as a volunteer doctor with the Hospice Care Association until 1994, to pay it forward, before stopping in 1995 to focus on my training in family medicine.
You have been doing palliative medicine for a long time. How do you cope with caring for the dying? What keeps you going?
I have been practising palliative medicine for 17 years – 8½ years with Dover Park Hospice and 8½ with Parkway Cancer Centre – and still going strong.
While it is sad to see most, if not all, of my patients die, I do not find caring for them to be psychologically and emotionally draining. On the contrary, it has been a meaningful learning journey, and I feel very blessed to be in this privileged position to help and support them and their families.
It becomes draining only if we hold on to unrealistic hope, are unable to let go what we cannot hold on to, and cannot accept what will eventually happen. Then we will feel hopeless and helpless that we cannot do anything for our patients and loved ones. However, if we are able to move on to find new meaning and set new tangible goals, we can still find satisfaction in accomplishing little tasks. I often help my patients to focus on what they can do and want to do, rather than on what they cannot do or what they used to be able to do but cannot do any more.
Can you tell us more about your work at Parkway Cancer Centre?
Sure. The Palliative Care Services in Parkway Cancer Centre (PCC) first started in July 2008. Today, we have a specialist in palliative medicine with three palliative care nurses. They support patients treated by PCC in the three main Parkway hospitals. Some people think that I see only patients who are terminally ill; while this does form part of my work, the majority of my patients are referred to me for cancer pain management while they are still receiving active treatment for their cancer. This is especially so, if the cancer pain is complex and requires a combination of pain-relieving medicines.
I also help in discharge planning and home planning for patients who need them. And I run a small-scale home care service to visit patients who are too weak to see me in the clinic and who are keen to spend their last days at home.
What does a typical day for you look like?
The mornings are usually very busy as I have to do ward rounds in the three Parkway hospitals to see patients. Most of them are under our medical oncologists at PCC who I co-manage with. This is followed by outpatient clinic and home visits, depending on the schedule.
In the late afternoons, I may have to review the patients again in the wards before heading home.
How do you manage your roles as a busy doctor, husband and father?
It is difficult to have a work-life balance for my kind of work. Fortunately, I have a very understanding and supportive family. My wife is a part-time family physician and my two children are studying at a local university. We make it a point to have family meals and activities during weekends and on some week nights.
How has the field of palliative medicine changed since you began?
With an ageing population, the need for palliative care for cancer and non-cancer patients will increase. There is a concerted effort to train doctors graduating from our local medical schools, in general palliative care, to manage patients with simple palliative-care needs. More specialists in palliative medicine are also being trained to take on patients with more complex palliative-care issues. The general awareness and acceptance of palliative care will increase with time, just as in other developed countries.