Open Dialogue with Genitourinary Cancer Specialists
---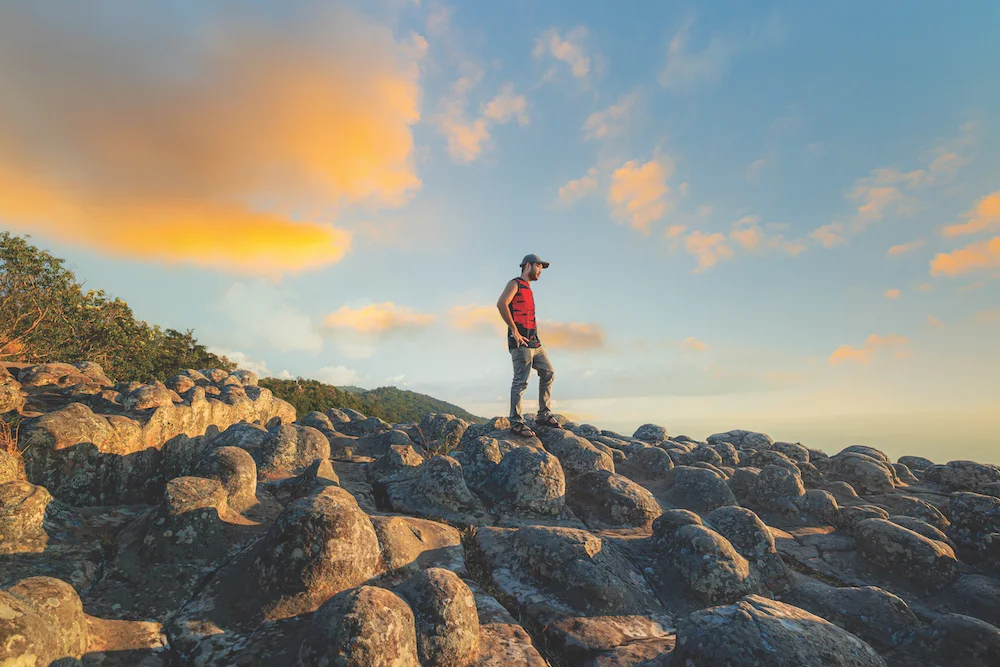 At the Open Dialogue with Genitourinary Cancer Specialists, Parkway Cancer Centre's Dr Wong Siew Wei and Dr Ivan Tham, as well as guest doctors Dr Tan Teck Wei and Dr Png Keng Siang, discussed the signs, symptoms, and treatments for some of the most common cancers worldwide.
Dr Png kicked off the dialogue with an overview of genitourinary cancers, which include prostate, kidney, bladder and external genitalia cancers. As these cancers are usually asymptomatic in the early stages, he also explained how to detect these cancers early for early intervention and treatment.
Prostate cancer
Prostate cancer is cancer beginning in the prostate gland in men. It is the second most common cancer in Singaporean men1.
Symptoms:

Difficulty passing urine
Weight loss
Bone pain
Blood in the urine

How to detect:

Prostate-specific antigen (PSA) test showing abnormal PSA of >4 ng/ml (>2.5 ng/ml for those age <50) or rapidly increasing PSA
MRI of the prostate gland
Bladder cancer
Bladder cancer is cancer beginning in the cells of the bladder. Risk factors include age, smoking, exposure to aromatic amines or dyes, chronic bladder inflammation, long-term catheters and previous chemotherapy.
Symptoms:

Blood in the urine
Kidney failure
Anaemia
Pain

How to detect:
Kidney cancer
Kidney cancer refers to the uncontrolled growth of cells in the kidney.
Symptoms:

Blood in the urine
Pain in the sides
Weight loss
Anaemia

How to detect:
Other genitourinary cancers include external genitalia cancers such as testicular and penile cancer. These cancers are commonly detected by lumps in the testes (testicular cancer) or persistent rash or skin lesions on the penis (penile cancer), found through regular self-examination or ultrasound. Fortunately, when detected early, these cancers can be treated with good outcomes.
Surgical treatment for genitourinary cancers
Genitourinary cancers can be treated with a wide array of treatments, from surgery to radiation therapy, drug treatment, or combination treatment in some cases to achieve the best outcome.
Dr Tan explained that surgery in particular is the standard treatment for localised cancers. He also explained that treatment advances have led to minimally invasive procedures that allow for faster recovery.
For example, partial nephrectomy in the treatment of localised kidney cancer involves removing only the area affected by the cancer, allowing the kidney to be preserved. It can be done as open surgery, or robot-assisted keyhole surgery, which is the mainstay of treatment for localised kidney cancer. Robot-assisted keyhole surgery involves making 5–6 small incisions to insert the arms of the robot, which is fully controlled by the surgeon. The robotic system gives the surgeon a 10-times magnified, three dimensional view during the procedure, and allows precise removal of kidney tumours, and accurate, efficient repair of the kidney. Patients also benefit from less blood loss, less postoperative pain, faster recovery from surgery, and earlier return to normal activities and work.
Early stage bladder cancers can often be treated through surgery. Small bladder cancers can be removed with a transurethral resection of bladder tumour (TURBT), where an electrical blade attached to a camera is inserted via the urethra to remove the cancer from the bladder.
For advanced bladder cancers where the cancer has penetrated deeply into the muscles of the bladder, a cystectomy is required to remove the entire bladder and surrounding lymph nodes. In men, the prostate and seminal vesicles are also removed. In women, the womb, ovaries and parts of the vagina are also removed to ensure all the cancer is excised. It can be done as an open surgery or robot-assisted keyhole surgery.
Robot-assisted keyhole prostatectomy is currently the standard surgery for prostate cancer. It involves removing the entire prostate, and then joining the bladder to the urethra. In suitable cases where the cancer is less aggressive, the nerves that control erections in men are preserved to allow patients to achieve erection post-surgery.
Drug treatment for genitourinary cancers
While surgery is the standard treatment for localised genitourinary cancers, drug treatment can be applied in various disease settings, explained Dr Wong.
In prostate cancer, where cancer growth is driven by testosterone stimulation, androgen deprivation therapy (ADT)—where testosterone levels are suppressed—is the main pillar of drug treatment. It can be achieved by surgical removal of the testicles or hormonal injections. ADT is used as adjuvant treatment in high-risk localised prostate cancer and long-term treatment of metastatic prostate cancer.
Other drugs used in the treatment of metastatic prostate cancer include: chemotherapy, novel hormonal agents, targeted therapy (PARP inhibitors), radiopharmaceuticals and immunotherapy. Genetic testing is necessary to identify patients who may benefit from PARP inhibitors. In the last 5 years, combination treatment of ADT with either chemotherapy or novel hormonal agents have also significantly improved cancer control and patient survival.
Kidney cancers are generally not responsive to chemotherapy. The main treatment strategies for metastatic kidney cancer involve targeted therapy and immunotherapy. In the last 5 years, frontline treatment for metastatic kidney cancer has shifted from monotherapy using targeted therapy, to an immunotherapy-based approach in combination with targeted therapy or two-drug immunotherapy. This has led to greatly improved overall survival, even in those with aggressive kidney cancers. In early-stage settings, patients with high relapse risk after surgery can also benefit from adjuvant treatment with immunotherapy.
Historical treatment of metastatic bladder cancer involved chemotherapy, but with poor median overall survival of less than 1.5 years. In recent years, patients who responded to frontline platinum-based chemotherapy can go on to receive immunotherapy as maintenance treatment to prolong disease control and overall survival. Targeted treatment is available for patients who harbour mutations such as FGFR. Another new class of treatment with antibody-drug conjugates, designed to target antigens commonly expressed on bladder cancer cells, have shown meaningful activity in patients who have failed chemotherapy and immunotherapy.
In muscle invasive bladder cancer (MBIC), where the cancer has not spread beyond the bladder, most patients who are fit for cisplatin chemotherapy should receive chemotherapy prior to surgery (neoadjuvant chemotherapy). Patients with residual disease after neoadjuvant chemotherapy and surgery may benefit from adjuvant immunotherapy. Currently, active trials are being conducted to assess the activity of immunotherapy even earlier in the neoadjuvant setting. Better treatment options for patients not fit to undergo surgery are also being actively researched.
Radiation therapy (RT) for genitourinary cancers
Dr Tham wrapped up the dialogue with a presentation on the role of RT in the treatment of prostate and bladder cancers.
In RT, high-energy and high doses of radiation are used to kill cancers. The procedure typically begins with a CT simulation to define the targets, followed by dose planning and calculation to find the best beam angles, doses and shielding for radiation dose delivery.
He shared 3 ways to optimise RT for individual patients:
Space (location of targets) using intensity-modulated RT (IMRT) and image guidance to converge on the target accurately
Time (for normal tissue repair) by giving small doses daily
Drugs (biological targeting) to augment RT response
Most patients receive external beam RT which is a non-invasive, outpatient procedure that is typically given daily or on alternate days for 15–30 minutes each session.
In the treatment of prostate cancer, early side effects to the bladder or bowel can affect a third to half of patients near the end or 1–2 months after RT. Long-term side effects only affect a minority of patients. Fortunately, many drugs can reduce these side effects
Risk-directed treatment based on disease stage, PSA and biopsy results can also help determine the most appropriate treatment strategy that will benefit patients at different risk levels. For example, high-risk patients can benefit from more intensive treatment compared to low-risk patients.
In bladder cancer, selected patients are offered minimally invasive surgery followed by RT and chemotherapy to potentially preserve the bladder.
Multidisciplinary team approach is key
In summary, treatment should be a multidisciplinary team approach with risk-adapted treatment that considers patients' general fitness and preferences to offer optimal care for patients.
More importantly, each case must be evaluated thoroughly to obtain the necessary information required to plan the most appropriate treatment for the patient.
1Singapore Cancer Registry Annual Report 2019