Managing Gynaecological Cancers During Pregnancy
---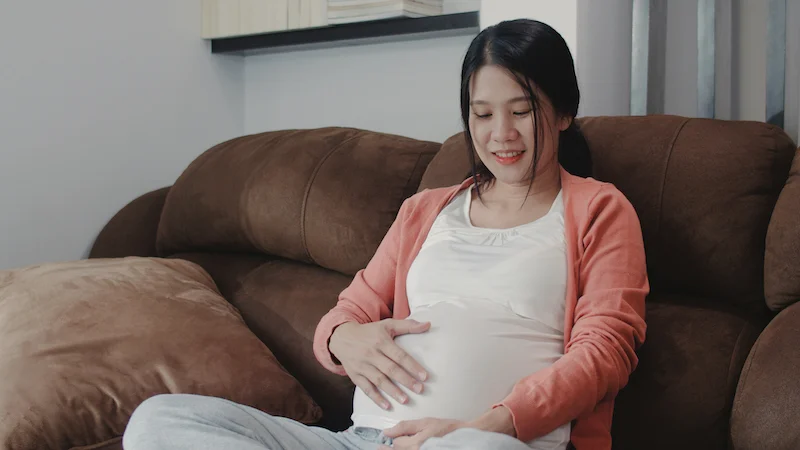 Gynaecological cancers during pregnancy can be complex to treat depending on the disease stage and pregnancy stage. However, a personalised treatment plan delivered by a multidisciplinary team of health professionals can help manage the disease safely and effectively. Dr Khoo Kei Siong explains more.
Gynaecological cancers are cancers affecting a woman's reproductive organs. While it is one of the most common cancers affecting women globally, the disease is relatively uncommon in pregnant women, with one case diagnosed in every 1,000 pregnancies.
Of these cases, cervical cancer is the most common type of gynaecological cancer, with an estimated incidence of 8–15 cases per 100,000 births. This is followed by ovarian cancer, with 3–6 cases in 100,000 pregnancies.
Managing gynaecological cancers during pregnancy
Gynaecological cancers are diagnosed in a similar way during pregnancy: a biopsy is performed to confirm the diagnosis and determine the characteristics of the individual patient's cancer.
Biopsies and limited surgeries are generally safe to be carried out without any adverse impact on the pregnancy. However, patients should avoid radiological examinations such as X-rays, CT scans and PET scans where possible to limit exposure of the foetus to ionising radiation.
Once diagnosed, a personalised treatment plan is tailored to the individual patient, based on the stage of the cancer, gestational age of the foetus, the patient's desire to continue the pregnancy, and the risks of modifying or delaying treatment during the pregnancy. Due to its complexity, treatment planning for a cancer patient during pregnancy requires a multidisciplinary team of health professionals to provide the most optimal care for the patient.
In general, definitive treatment for pre-invasive cervical cancer is usually deferred until the baby is born, as the risk of progression of cancer cells to invasive carcinoma during pregnancy is very low. For small or early invasive cervical cancer, the tumour is usually removed early by a limited surgery, which is closely monitored during pregnancy, with treatment completion after the delivery of the baby. For advanced stage tumours, chemotherapy is often given until near the delivery date, with definitive surgery and radiation performed only after the baby is born.
Fortunately, gynaecological cancers can be safely and effectively treated even during pregnancy. Pregnancy itself does not seem to affect treatment effectiveness. Furthermore, appropriate treatment allows the preservation of the pregnancy without compromising the outcome of treatment.
However, some treatment modalities such as radiation therapy can cause harm to the foetus and should be avoided during pregnancy. It should also be noted that the stage, course and prognosis of cervical cancer in pregnant women are similar to those of non-pregnant women. Finding cancer in a later stage or delaying treatment can thus affect the outcome of treatment.
Preventing cancer during pregnancy
Women who are pregnant can adopt prenatal care strategies to reduce risk of disease during pregnancy. This includes cancer screening, to help detect early signs of cancer or precancerous conditions. Cervical cancer screening, for example, is usually performed as part of prenatal screening. Women with a strong family history of gynaecological cancers should also undergo screening before planning for pregnancy to help reduce the risk of disease.
Besides cancer screening, maintaining a healthy weight, getting regular exercise, keeping a healthy diet, smoking and alcohol cessation, and taking steps to reduce risk of human papillomavirus (HPV), can go a long way in not just reducing the risk of cancer, but supporting a healthy pregnancy term as well.