3 Main Treatments Of Breast Cancer in 2022
---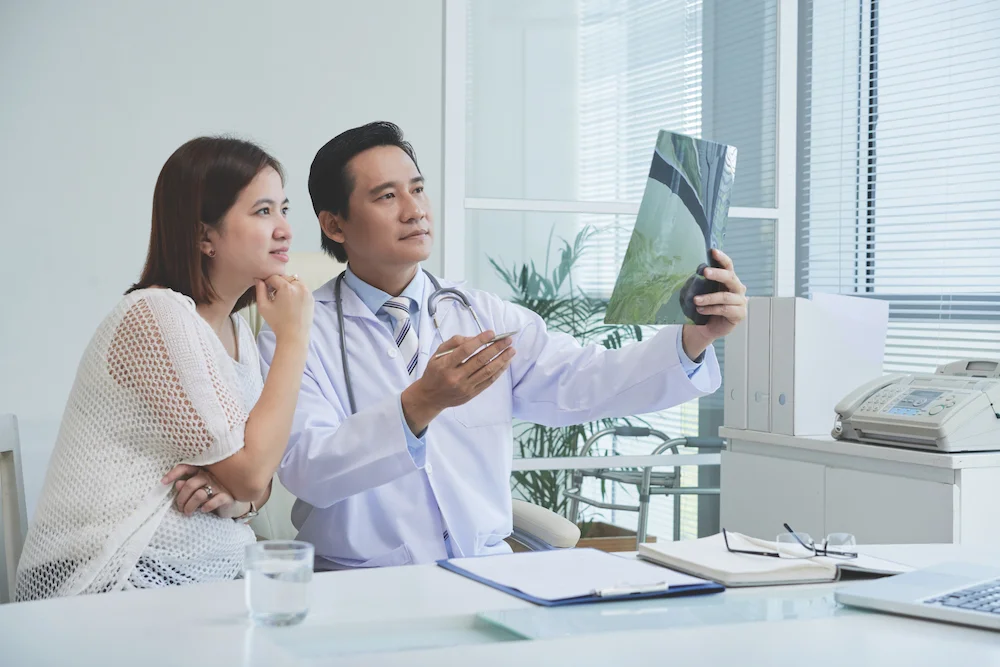 New advances and developments in medical treatment and technology have led to significant breakthroughs in the treatment of breast cancer. Dr See Hui Ti explains some of the main treatments available and how breast cancer patients can benefit from them.
Breast cancer is the most common cancer worldwide, with more than 2.26 million new cases of breast cancer diagnosed in 20201.
While breast cancer is prevalent around the world, it is a highly treatable disease when detected at an early stage. With new advances and developments in treatment techniques, breast cancer patients today can gain from good treatment outcomes and improved quality of life.
Key treatment considerations for breast cancer
There are a few key treatment considerations in the management of breast cancer:
The stage of the cancer (localised or metastatic)
Type of breast cancer
Molecular characteristics and genetics of the cancer cells
Age of the patient
General health of the patient
Breast cancer is widely recognised as a heterogeneous disease with many distinct subtypes that require different types of treatment. A patient with HER2-positive breast cancer for example, would have a very different treatment approach from a patient with triple negative breast cancer.
Understanding the key treatment considerations for breast cancer therefore enables doctors to tailor treatment to each individual patient and their disease.
How breast cancer is treated?
Over the last decade, advances in imaging, treatment and post-treatment care have given rise to a wide array of treatment possibilities for breast cancer, from surgery to neoadjuvant therapy and targeted therapy.
For decades, the mainstay of breast cancer treatment was a mastectomy, where the entire breast is removed.
It was only in the last decade that new advances in surgical techniques such as a lumpectomy (also known as breast-conserving surgery or wide local excision) are offered to patients.
A lumpectomy removes only the part of the breast that has cancer and the tissue around it. Compared to a traditional mastectomy, a lumpectomy helps preserve as much of normal breast tissue as possible. As it is more precise, the surgery is less scarring with improved long-term survival rates and aesthetic outcomes.
The procedure is suitable for small, localised tumours in a single area of the breast. Radiation therapy is typically given following surgery to reduce the chance of recurrence.
Breast reconstruction surgery is typically done at the point of surgical removal of the cancer. The primary surgeon will work closely with a plastic surgeon to reconstruct the patient's breast using implants, tissue from other parts of the patient's body, or a combination of both, depending on the patient's personal preference.
Neoadjuvant therapy
Neoadjuvant therapy refers to systemic therapy given prior to surgery to shrink the tumour to make it easier to remove. As a smaller tumour is more operable, it offers patients more surgical options such as a lumpectomy for improved treatment outcomes.
Neoadjuvant therapy also helps to predict the patient's risk of recurrence based on their pathological response to the therapy. This in turn allows doctors to review and readjust the treatment plan for the patient accordingly.
Systemic treatment is useful in inhibiting tumour cell growth and reproduction for localised and metastatic disease. However, its limitation lies in its inability to differentiate malignant cells from healthy, normal cells, resulting in toxicity to healthy organs.
This is where targeted therapy comes in as an important development in breast cancer treatment that has improved treatment precision by targeting only malignant cells, therefore reducing toxicity to healthy organs.
Targeted therapy works by targeting specific mutations that control the growth and spread of cancer cells.
Hormone therapy, for instance, targets estrogen and progesterone receptors to cut off the hormone supply stimulating the growth of the cancer.
HER2 and BRCA mutations can similarly be targeted in patients with HER2-positive breast cancer and breast cancers with BRCA mutations, to offer patients improved treatment outcomes.
Immunotherapy is a form of targeted therapy which harnesses the body's immune system to fight cancer, in a way similar to vaccinations. It offers patients with triple-negative breast cancer a viable treatment option, whereas in the past, treatment options were limited for these patients.
The future of cancer treatment
Breast cancer treatment is multidisciplinary and involves working with doctors from different disciplines—including surgeons, pathologists, radiologists, medical oncologists, radiation oncologists and allied health professionals—to offer patients tailored treatment that is personalised to their individual disease.
While advances in treatment have greatly improved treatment outcomes, screening remains crucial to early detection. It is therefore important for women—and men—to perform breast self-examination and go for regular mammograms to reduce risk of disease.
1World Cancer Research Fund International, 2020
POSTED IN
Cancer Treatments
TAGS
breast cancer, cancer latest breakthrough, cancer mutation, common cancer, immunotherapy, localised cancer, mammogram, mastectomy, metastatic cancer, neoadjuvant therapy, radiotherapy (radiation therapy), reconstructive surgery, surgery, targeted therapy
READ MORE ABOUT
Breast Cancer
PUBLISHED 01 OCTOBER 2022