Localised Prostate Cancer Treatment: Surgery or Radiation?
---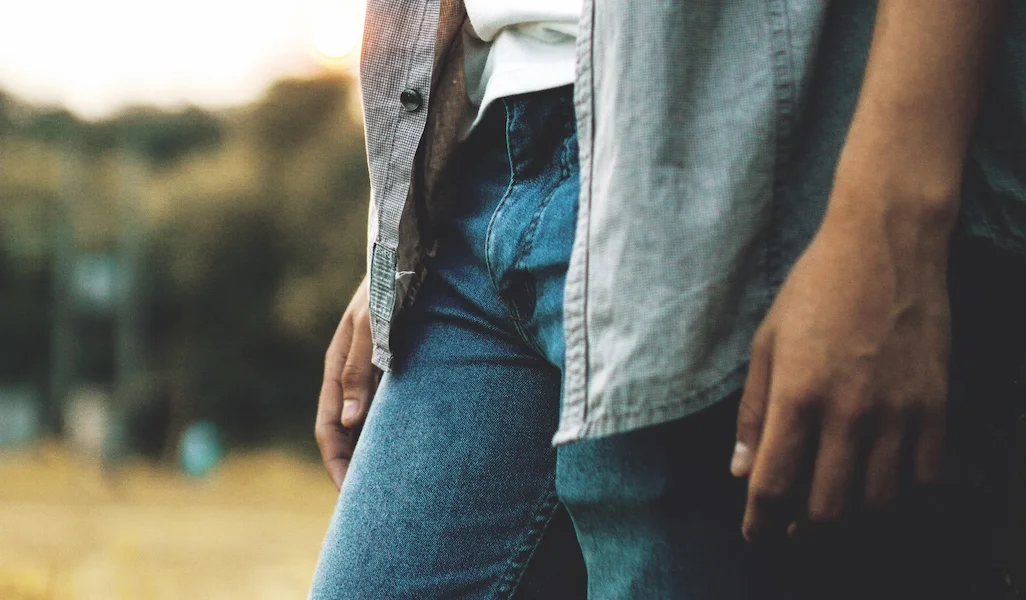 Localised Prostate Cancer Treatment: Surgery or Radiation?
Prostate cancer is the third most common cancer amongst men in Singapore. Nevertheless, advances in both surgery and radiation therapy (RT) have significantly improved rates of cure whilst reducing side effects for patients with localised prostate cancer.
Choosing between surgery and RT for localised prostate cancer treatment can be complex as there are many factors to consider. In the 'Localised Prostate Cancer: Surgery of Radiation?' webinar last August, Dr Colin Teo, a Senior Consultant Urologist at Colin Teo Urology, shared that there is no one 'best' treatment option for localised prostate cancer, and that surgery and RT should instead be understood as complementary to each other.
Joined by Dr Ivan Tham, Senior Consultant Radiation Oncologist at Parkway Cancer Centre, the two doctors unpacked the two main treatment modalities for localised prostate cancer as part of the Understanding Cancer & Beyond – Continuing Medical Education (CME) Empowerment series for medical professionals.
The series aims to provide an effective platform for medical professionals to share and exchange knowledge and clinical experience across different disciplines in an effort to better contextualise and understand patients' concerns.
In August's CME webinar, Dr Teo and Dr Tham took a look at localised prostate cancer and highlighted the importance of risk-adapted approaches to surgical and non-surgical treatments, and how patients' risk levels can influence treatment decisions.
Who gets prostate cancer?
Prostate cancer is a cancer of the prostate gland – a small gland located between the bladder and the penis that produces seminal fluid and transports sperm – mainly affecting men over 40 years of age.
According to Dr Teo, the incidence of prostate cancer may vary from individual to individual depending on risk factors such as family history, obesity, pre-existing metabolic conditions and diet. As prostate cancer mostly surfaces without symptoms, diagnosis often requires Prostate-Specific Antigen (PSA) screening as well as digital rectal exams or ultrasound to measure PSA levels in the bloodstream. PSA levels of more than 4.0 ng/mL in the blood system indicate the possibility of prostate cancer.
Using risk levels to determine treatment
Risk stratification for localised prostate cancer involves classifying patients into low-, intermediate- or high-risk based on each individual patient's initial PSA, clinical cancer stage and Gleason score.
Dr Teo shared that generally, low-risk patients can consider active surveillance, but intermediate- and high-risk patients may require upfront treatment. This is because the risk of tumour growth and progression is higher amongst patients with more aggressive clinical features.
At the same time, many older patients with slow-growing, low-risk disease may succumb from other illnesses and would not have benefitted from prostate cancer treatment. A general guideline is that the patient's anticipated life expectancy should be at least 10–15 years at the time of diagnosis.
Dr Tham also pointed out that the magnitude of benefit is larger in patients with more aggressive disease. However, the risk of side effects can occur in any patient undergoing potentially curative treatment. Hence, each patient and his specialist need to carefully weigh the potential benefits and risks of active treatment by considering all relevant factors, including age and the general health status of the individual.
Based on available data, Dr Tham proposed a broad framework for discussion with the patient, which considers the risk level and biological age (Figure 1).
Risk Classification
Biological Age
Recommended Treatment
Lower Risk
<65
Surgery. RT can be considered
>65
Surgery OR RT +/- short-term ADT
Higher Risk
<65
Surgery AND/OR RT+
>65
Preferably RT+
Figure 1
Abbreviations RT - Radiation therapy ADT - Androgen deprivation therapy RT+ - Radiation therapy and additional treatment, including pelvic nodal radiation therapy and long-term androgen deprivation therapy
Optimising Radiation Therapy
The higher the radiation dose delivered to cancerous cells, the greater the chance of cure. However, there is a limit to how much radiation can be administered because of the risk of injury to adjacent normal structures. In particular, the rectum and bladder can have acute or late side effects from prostate RT.
To address this, Dr Tham described the various ways RT is optimised. Firstly, the use of multiple X-ray beams from different directions allows for convergence of the beams towards the target. This requires high-speed computing power to find the best angle and strength of each beam, and is called intensity modulated RT (IMRT).
Additionally, spreading out the radiation dose into small doses over weeks also improves recovery of the rectum and the bladder. Before every treatment daily, the prostate is scanned to ensure that accuracy is maintained in a process called image-guided RT. The tumour is also targeted biologically with androgen-deprivation therapy (typically subcutaneous luteinizing hormone-releasing hormone (LHRH) agonists) in intermediate or high-risk group patients.
Choosing between open surgery and robotic surgery
Navigating decisions in localised prostate cancer treatment does not just stop at deciding on which treatment modalities to go for. In surgery, for instance, how the surgery is executed, whether through traditional open surgical prostatectomy or through robotic prostatectomy, can influence post-surgery recovery periods and preservation of bodily functions. The current standard of care for surgery is robotic radical prostatectomy.
In his presentation on curative robotic surgery for localised prostate cancer, Dr Teo shared how modern robotic prostatectomy offers techniques to spare nerves to preserve erections, or preserve bladder neck to improve continence post-surgery without compromising oncological margins.
Because of the precise instruments and clear vision offered through the robotic camera, robotic prostatectomy offers fine precision in dissection and the ability to retain nerves for good functional outcome, compared to traditional open surgical prostatectomy. It also offers a shorter recovery period due to the smaller wounds, with patients only needing to stay hospitalised for an average of 2 days.
Compared to RT, surgical procedures offer prognostic advantage and full histology which can offer clarity in follow ups. Dr Teo's take-home message for his presentation was that robotic prostatectomy, one of the few technologically advanced treatments for prostate cancer, is currently the surgical standard of care with good curative outcomes and advanced cancer control.
More importantly, should surgery fail with residual prostate cancer in the body, risk of salvage RT is much lower as compared to the higher risk of having salvage surgery after residual disease in the case of RT failure.
Post-treatment outcomes for surgical and non-surgical procedures
Because cancer outcomes are quite comparable between surgery and RT, quality of life outcomes also play an important role in helping patients decide which treatment is most appropriate for them.
Typically, for localised prostate cancer, quality of life is measured through continence, sexuality, bowel health, physical health and mental health.
For RT, Dr Tham points out that most patients recover fully over time. Some patients with long-term ADT may experience hormonal side effects at one year, but the majority of patients experience peaks in bowel and bladder symptoms about 6–8 weeks after the start of RT, and will see an easing of their symptoms by 18 weeks after treatment.
For surgery, about 15% of patients can achieve early continence upon catheter removal, with most others achieving it 2–3 months later, and about 85–90% achieving full continence at the end of 1 year post-surgery. With meticulous precision techniques to preserve urethral neck and nerves, post-surgery continence is better with less need for bladder neck reconstruction, hence preserving bladder and sexual function without compromising cancer management.
In summary, both surgery and RT have their advantages and disadvantages as the main treatment modalities for localised prostate cancer. Most patients with localised prostate cancer should have the opportunity to discuss with their specialists about the treatment that is most suitable for them.
POSTED IN
Cancer Treatments
TAGS
cancer latest breakthrough, cancer quality of life, common cancer, common side effects of cancer treatment, continuing medical education (CME), history of cancer, localised cancer, men's cancer, new ways to treat cancer, prostatectomy, radiotherapy (radiation therapy), robotic surgery
READ MORE ABOUT
Prostate Cancer
PUBLISHED 01 NOVEMBER 2020