Growing from Strength to Strength: Haematology Oncology at Parkway Cancer Centre
---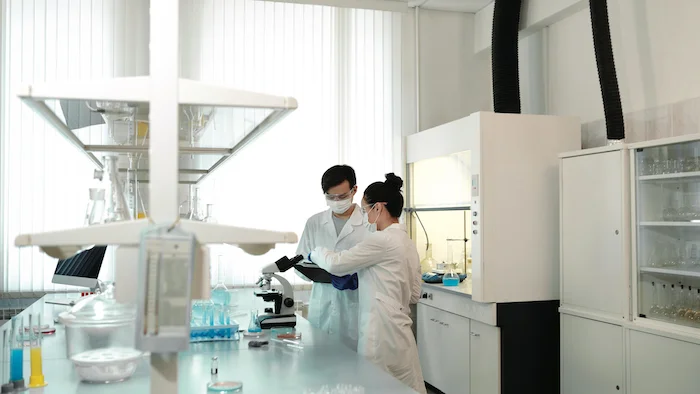 When Parkway Cancer Centre (PCC) was incorporated in 2006, the centre was mainly oncology-focused. However, the practice of haematology has always been present from its inception, beginning with a single haematologist, and evolving over the last 15 years into the PCC Haematology team you see today.
The development and expansion of the PCC Haematology team has involved increasing the team size as well as developing the various subspecialties of haematology, including paediatric haematology. Having so many established haematologists in this very niche subspecialty is rare. In fact, we are proud to be the biggest group of haematologists in private practice in Singapore.
The team's wide range of skill sets has allowed us to provide extensive coverage in most fields of haematology. As a result, we are well poised to develop emerging/innovative therapies like CAR-T therapy (for HAEM and hopefully in the foreseeable future, solid organ malignancies) and gene therapy for genetic disorders. Today, we cover a wide range of subspecialities, from stem cell transplants to malignant haematology (leukaemia, myeloma and lymphoma) and benign haematology (platelet/coagulation disorders and anaemias) to lab-based haematology (flowcytometry analysis and stem cell banking).
Expanding the team – obstacles and opportunities
Our biggest challenge in the last 15 years was to expand from a single haematologist to a team big enough to embrace and develop emerging/innovative therapies. Problems we faced, like in any team expansion, ranged from administrative to technical and regulatory issues.
As with most things in life, teamwork was our answer to most of our issues. The patience and support of our dear colleagues in nursing, administration, marketing and senior management helped contribute to the formation of PCC Haematology. It is our humble opinion that these individuals are the real unsung heroes behind our team.
Haematology in the next 15 years – hopes and challenges
With so many new targeted therapy treatments available, the biggest challenge for the future will be how to make these crucial and life-changing treatments accessible and affordable to all patients. As a team, we do hope we can be the leader in providing affordable and effective treatment for more needy patients by working with relevant authorities, pharmaceutical groups, insurers or even NGOs for the benefit of all patients.
However, despite this new pool of targeted treatment, we are still seeing some patients relapse after many years. It is then our next challenge to detect the relapse earlier before patients become symptomatic, so that we can intervene earlier and halt the progression of disease.
Another challenge will be in the field of cell therapy. Chimeric Antigen Receptor T cells (CAR T-cells) have been shown to change the treatment landscape in blood cancers such as lymphoma, myeloma and leukaemia. The challenges will be to make this therapy available locally at an affordable cost while maintaining the high international standards from the collection of T-cells to infusion of these genetically modified cells.
A further challenge will be the selection of ideal patients for this treatment as there are many other options available such as Bispecific antibodies (BiAbs) and targeted therapy.
Staying true to ideals
While it has been a long wait to get to where we are today, it is a wait well worth the time. The recent PCC Haematology additions, for instance, comprise excellent doctors who are top experts in their respective haematology subspecialties.
The icing on the cake is that they are also fantastic colleagues who are able and willing to go well above and beyond to work with the team, as a team. As a result, they are able to blend and immerse into the PCC teamwork mantra easily. We are confident this core team will develop PCC Haematology further in the next 15 years. Our wish for PCC Haematology is to remain strong and united as a team and staying true to our ideals as individual doctors. In doing so, we will be able to develop and provide cutting-edge haematology services. This, in turn, will lead to the best care possible to our patients in PCC.
TAGS
blood cancer, cancer latest breakthrough, targeted therapy
READ MORE ABOUT
Acute Lymphoblastic Leukaemia (ALL) in Adults, Acute Lymphoblastic Leukaemia (ALL) in Children, Acute Myeloid Leukaemia (AML), Chronic Lymphocytic Leukaemia (CLL), Chronic Myeloid Leukaemia (CML), Hodgkin Lymphoma, Leukaemia, Lymphoma, Multiple Myeloma, Non-Hodgkin Lymphoma
PUBLISHED 05 MAY 2021