Healthy Tweaks to Your 6 Favourite Singapore Dishes
---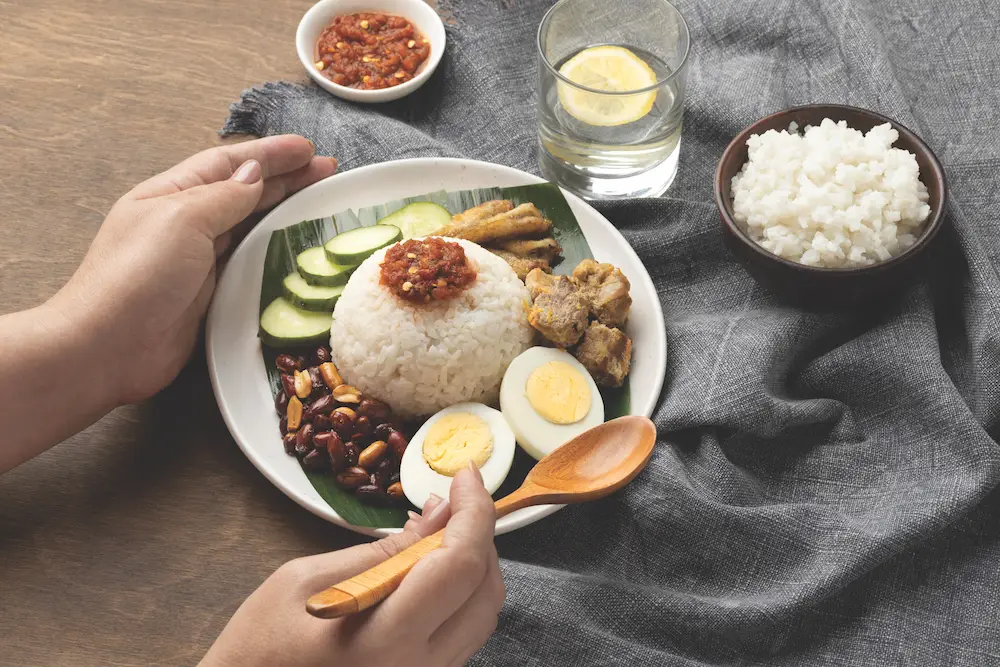 There is no better way to celebrate Singapore's National Day this August than with your favourite Singapore dishes. In this issue of HealthNews, we look at how we can make simple healthy tweaks to iconic Singapore dishes for the perfect hearty meal.
Singapore is home to one of the most diverse cuisines in the world. From bustling hawker centres to street food, its iconic dishes form an important tenet of the country's cultural identity.
Unfortunately, many of our favourite Singapore dishes are high in salt, sugar, fat, saturated fat, and cholesterol. With many Singaporeans living a busy urban lifestyle, it can be easy to head to the nearest hawker centre for a quick meal fix and end up with an 800 kcal plate of fried kway teow.
This is hardly a surprise given that in order to get the 'wok hei' (charred, smoky flavour) of this iconic dish, a lot of oil, coupled with high heat and lard is used in frying the kway teow.
Frequent consumption of these delicious food offerings can impact our health negatively in the long run. Fortunately, you do not have to give up on your favourite Singapore dishes to maintain a healthy lifestyle.
Whether you love chicken rice, nasi lemak or rojak, here are some ways you can tweak your favourite Singapore dishes to make them healthier: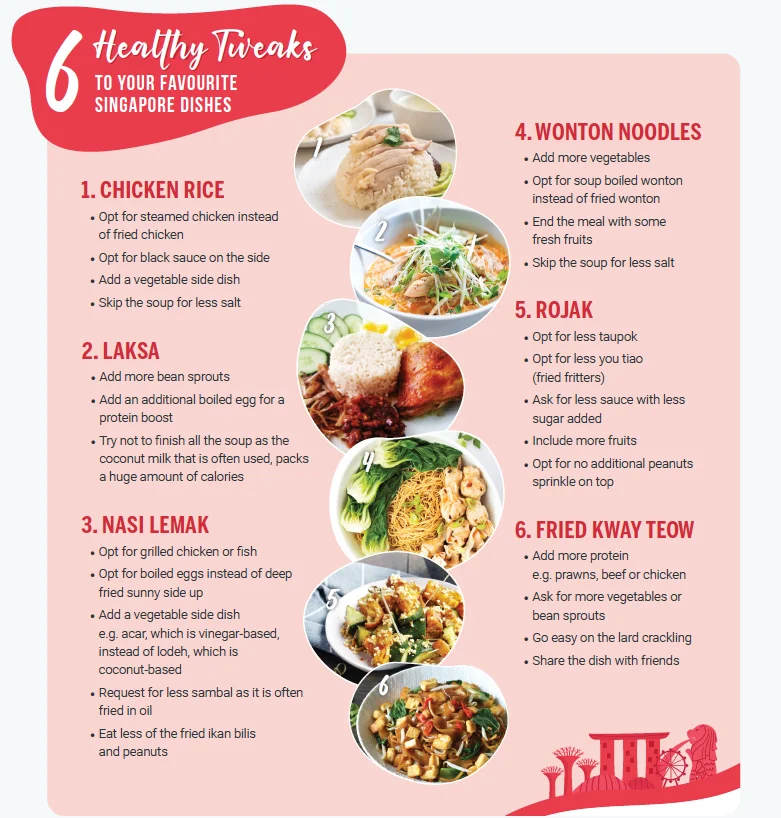 Eating healthy does not mean you have to give up on your favourite Singapore dishes. Many hawker centres around Singapore now offer healthier versions of iconic Singapore dishes, with wholegrain options available as well.
Besides making some of the tweaks suggested above, do keep your eyes peeled for stalls with the Healthier Choice Symbol (HCS) logo displayed on the storefront so that you can opt for healthier versions of your favourite dishes with zero hassle.