The 5 Stages of Cancer – How Are They Determined?
---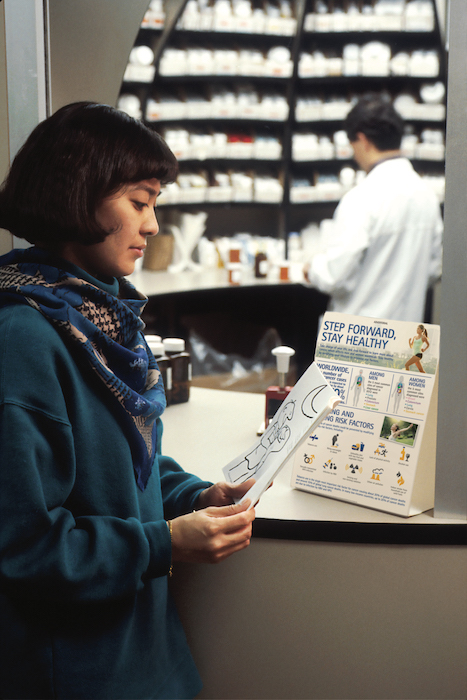 Stages of Diagnosis - What It Tells You Beyond Survival Rates
What is cancer staging? How are cancer stages determined, and can cancer be restaged? We speak to Dr Khoo Kei Siong, Deputy Medical Director and Senior Consultant, Medical Oncology to learn more about cancer staging and what it tells us beyond survival rates.
The stage of a cancer refers to the anatomical extent of the cancer, says Dr Khoo.
A staging system typically incorporates some or all of the following aspects of a cancer, from the size of the tumour; extent of invasion of the adjacent tissue or organ; whether the cancer has spread to nearby lymph nodes or different parts of the body; to tumor grade, which refers to how abnormal the cancer cells look.
Around the world, you will find that TNM staging is the most commonly used cancer staging system.
How cancer stages are determined - the 5 stages of cancer
TNM staging is applicable to most cancers with the exception of cancer of the central nervous system (i.e. brain and spinal cord tumors) and blood cancers (i.e. lymphoma and leukemia).
In TNM staging, T describes the size and extent of the main or the primary tumour; N indicates whether the cancer has spread to the nearby lymph nodes; while M tells us whether the cancer has spread to other parts of the body (i.e. metastasis).
TNM staging describes the stage of a cancer in detail, shares Dr Khoo. Different TNM stages of similar prognosis are grouped together into 5 stages of cancer for ease of communication between doctors:
Stage 0 - Cancer that has not yet become invasive (i.e. carcinoma-in-situ). Patients at Stage 0 have excellent prognosis and can often be cured with just surgery alone
Stage 1 - Almost always a small tumour that is confined to the organ
Stage 2 - Usually a bigger localised tumour, sometimes with limited involvement of nearby lymph nodes
Stage 3 - A much larger tumour with more extensive involvement of either the adjacent tissue or lymph nodes, but with no evidence of spread to other parts of the body
Stage 4 - Cancer that has spread to distant parts of the body
Clinical staging vs pathological staging
Dr Khoo Kei Siong explains that the difference between clinical staging and pathological staging lies mainly in the kind of information taken into account during examinations and pathology.
The clinical stage is based on findings of physical examination, blood tests, radiological imaging (X-rays, CT scans, MRIs, PET scans etc.), endoscopy, and any biopsies that are done when the cancer is first diagnosed, before any treatment is given. This is a major factor that determines the appropriate treatment option for the patient.
Pathological stage takes into account the findings during surgery and the examination of the tumour specimen by the pathologist in addition to the information gathered from clinical staging. The pathological stage gives additional information for further treatment such as chemotherapy, hormonal therapy and radiotherapy.
Beyond survival rates
The stage of the cancer allows doctors to estimate the long-term outcome of the cancer such as the survival of the cancer. However, Dr Khoo emphasises that staging also helps doctors and patients understand how early or advanced the cancer is.
This information is crucial for planning the best and most appropriate treatment for the cancer. For instance, certain early-stage cancers may require surgery or radiation, while more advanced stages may need different combinations of treatment such as chemotherapy, targeted therapy or immunotherapy.
Why do doctors 'restage' cancer?
Typically, a cancer is staged when it is first diagnosed. However, restaging of cancer is also done when there is evidence that the cancer has recurred or relapsed, Dr Khoo Kei Siong points out.
Restaging aims to re-evaluate the extent of the recurrence in order to plan for further treatment.
The process and type of tests done for restaging are similar to that performed at the initial staging. However, he highlights that instead of using stages 1–4, recurrent cancers are usually staged as 'localised' when it is still confined to the original site of tumour, or 'metastatic' when it has spread to distant organs.
Doctors are always learning more about cancer and how best to treat it. As such, staging systems are continually being updated to make them more accurate.
However, this can also be more complex for patients to understand. Different stages may mean different things for patients with different cancers. If you're unsure about the stage of your cancer and what it might mean for you, talk to your doctor and ask them to explain it in a way you can understand.