Oesophageal Cancer: Stories of Hope - Overcoming Cancer Recurrence
---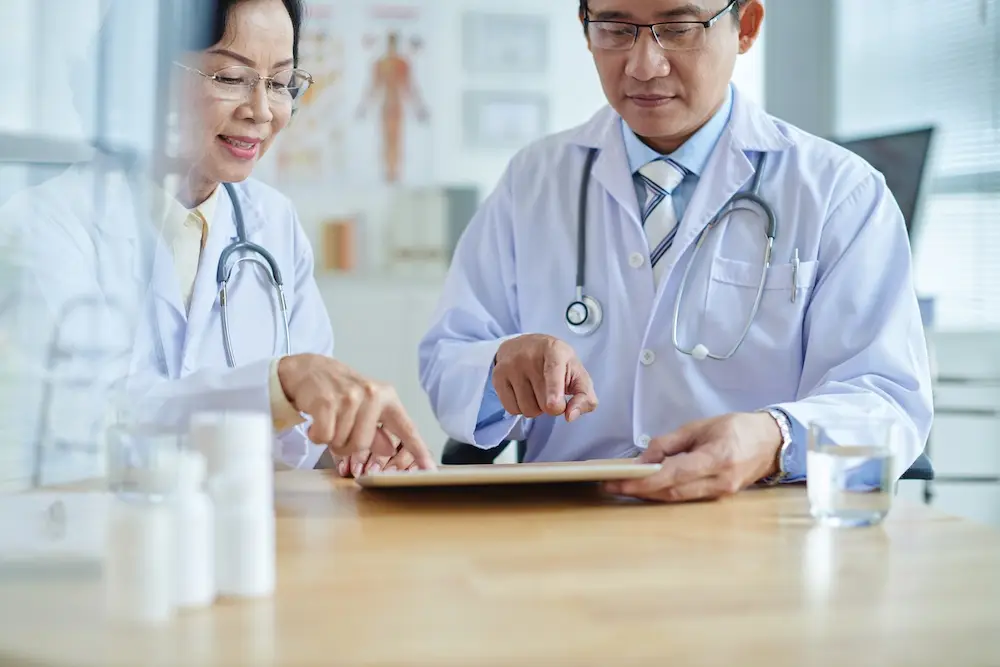 Two years after having undergone surgery to remove cancer cells developing in his oesophagus, Mr Mohd experienced the same sinking feeling when he began experiencing discomfort eating again.
The pain worsened with time and eventually, he was not able to swallow or consume much food, losing almost 40 kg within a short span of time.
When he went to see an oncologist about his condition, he was not able to consume any food orally and had to be fed through a tube in his abdomen that was connected to his small intestines.
A scan taken later showed that the cancer had recurred in the lower end of Mr Mohd's oesophagus and resulted in a total obstruction of the tube.
Oesophageal cancer occurs when cancer cells develop in the oesophagus, a tube-like structure that runs from your throat to your stomach to transport food. The cancer typically begins in the inner layer of the oesophagus and can spread throughout the other layers of the oesophagus and metastasise to other parts of the body.
Such patients tend to be weak due to their difficulty in eating, which leads to severe weight loss. Dr Ang Peng Tiam, Medical Director and Senior Consultant, Medical Oncology said that surgery for oesophageal cancer is a "complex operation as it entails entering both the chest cavity as well as the abdominal cavity".
For a patient like Mr Mohd who had previously undergone surgery to treat the cancer, chemotherapy combined with monoclonal antibodies could be another treatment option, said Dr Ang.
He added that, "The diagnosis of cancer recurrence is often psychologically devastating to the patient. It takes courage on the part of the patient as well as trust in the medical team to optimise one's chances of success."
Mr Mohd was initially very resistant to the idea of further treatment and took some time to come to terms with the recurred disease. However, he went on to complete four cycles of chemotherapy. A PET scan after the fourth cycle found there were no more residual cancer cells. Subsequently, he had radiation done on the site of the cancer recurrence to kill off any remaining cancer cells.
The most amazing thing for Mr Mohd was that through his multiple treatment cycles, he felt "absolutely no discomfort".
"There was not a single painful episode... none," shared Mr Mohd. "I did not feel tired either and I also did not experience any hair loss."
He found that it helped greatly that the doctors arranged for quick results for scans and blood tests to reduce his anxiety from waiting for the results.
Looking back on his initial reluctance towards seeking medical treatment, Mr Mohd explained that he did not want to confirm what he already suspected.
"While the results were not the best, it was important to know what was wrong so that the doctors know how to deal with it," he said.
Seeing photographs of other patients who had gone through the same ordeal as him and survived gave Mr Mohd hope. "I realised that the trick was to follow the programme and go on with my life, and trust the doctor and God to sort out the rest."
Mr Mohd now comes for reviews every year and has remained healthy and well.
"I feel the best I have ever been in my life. I look better and trimmer, and I feel great," he said. "What I experienced made me take better care of myself and respect my body more—something I would never have done had this not happened."
Mr Mohd said he was also fortunate to have the support of his wife throughout his illness.
He added, "Who knows what the future holds. Life can only be understood backwards, but it must be lived forward. I am fortunate to be able to face it with calm confidence and positivity with God in my heart and caring medical doctors by my side."