What You Need To Know About Palliative Care (Palliative Medicine)?
---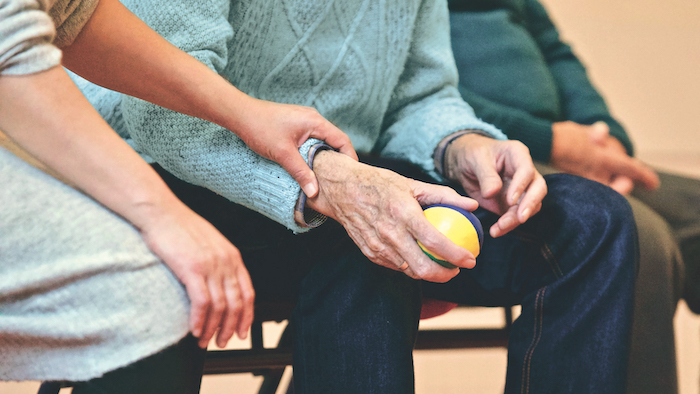 Like cancer screening, cancer diagnosis and cancer treatment, Palliative Care Service is an important and integral part of a comprehensive cancer programme. We talk to Dr Kok Jaan Yang, Senior Consultant, Palliative Medicine at Parkway Cancer Centre to understand why this is so, and the kind of Palliative Care Services that are available for patients with cancer.
Does Parkway Cancer Centre have a Palliative Care Service?
Most renowned cancer centres in the world should have a Specialist Palliative Care Service. In 2008, Parkway Cancer Centre made the historical milestone of being the first private cancer centre to start Specialist Palliative Care Service in Singapore.
Isn't Palliative Care the same as Hospice Care? So, is Palliative Care Service about comfort care of terminally ill patients (End-of-Life Care)? What is the difference?
In Singapore and most countries, the term 'Palliative Care' and 'Hospice Care" are often used interchangeably and mean the same thing.
But what is palliative care? The world modern palliative hospice care movement started in the late 1960s to address the unmet needs of dying patients. So for most early hospice/palliative care services, such as community-based hospice home care services or inpatient hospice services, the focus was indeed on End-of-Life Care, which is the comfort care of dying patients who have a prognosis of a few months.
However, the movement has evolved in the last 20–30 years with the establishment of the Specialty of Palliative Medicine in many developed countries including Singapore. More hospital-based Specialist Palliative Care Services are now doing much more than End-of-Life care. For example, the Specialist Palliative Care Service is being introduced earlier even when patients are receiving anti-cancer treatment with the aim to improve quality of life of the cancer patients by preventing and reducing unnecessary suffering when possible.
What are some Palliative Care Services available at Parkway Cancer Centre?
The philosophy of Parkway Cancer Centre is always a multi-disciplinary team approach to provide better care for our patients. The Palliative Care Service works hand in hand with our Parkway Cancer Centre Oncologists to support patients treated in the centre. The main types of services we provide are:
Cancer Pain Management. Most of the cancer pain is managed by the primary oncologists. When the cancer pain becomes more severe and complex to manage, our oncologists will involve our Specialist in Palliative Medicine to co-manage the patient.
Discharge and Home Care Planning. Patients at the advanced stage may become weaker in the course of their disease, and their family may need more help and guidance about how to care for them at home. Our Palliative Care Services can assess and advise family members, and help link them with vendors to get the necessary equipment, if needed, for home care support. If needed, we may also refer the patients to community-based hospice home care services or inpatient hospice services.
End-of-Life Care. In the last days/weeks of life, some patients with advanced cancer may suffer from many symptoms. We are often involved to help to alleviate the suffering of such patients, as it can be distressing to the patients and their family.
Advance Care Planning (ACP). This is a new concept that is gaining popularity in the USA, Europe and Australia. What ACP does is to allow patients to communicate in advance their preference of medical treatment in the event that they lose the mental capacity to make such decisions.
How can patients see Palliative Care Services?
Your primary oncologist is still the main person to coordinate your cancer care. Talk to your primary Oncologist if there is a need to refer to Palliative Care Services.
The theme for World Cancer Day 2021 is 'Together, all our actions matter'. It is about how our actions have an impact on everyone around us. How does this theme resonate with you and your work in the field of palliative care?
Whether as part of the Palliative Care Service or part of Parkway Cancer Centre, we always emphasize the importance of working as a team to provide the best care for our patients. Each of the Parkway Cancer staff, be it the doctors, nurses, receptionists, dieticians, counsellors, all play an equally important role. There is no part that is too small or insignificant; everyone makes a difference to the care of our patients.
What are your hopes for the future of cancer care?
With the advances in cancer treatment, I hope to see more cancers controlled and cured. And more patients living longer with less suffering.