Needlework and fabric-based handicrafts were once commonplace. Nonetheless, as industrialisation brings about affordable and hence throwaway fashion, sewing kits and sewing machines are now rarely found in a household.
In March, 10 cancer patients and survivors picked up the thread and needle, and relearnt the steps in making a fabric accessory – from choosing a stencil and imprinting them on their chosen fabric to sewing them on to the medium and adding different decorations to their very own tote bag.
This fabric-based activity, called fibre art, which is similar to basic needlework with an artistic twist, can serve as a good form of leisure activity for cancer patients throughout their treatment journey.
Fibre art is a new initiative by CanHOPE, Parkway Cancer Centre's non-profit counselling and support for cancer patients.
By Chua Hwee Leng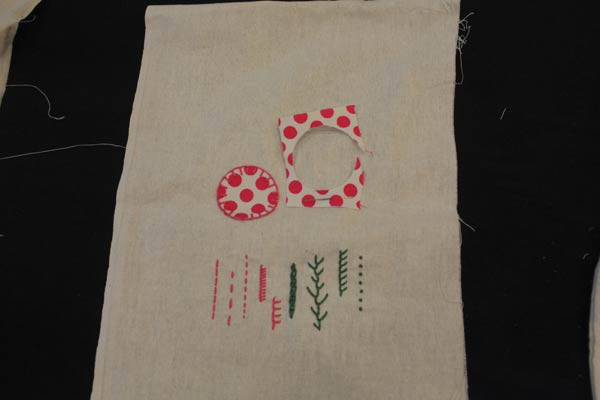 What is fibre art?
Fibre art refers to fine art whose material consists of natural or synthetic fibre and other components such as fabric or yarn. It can refer to various activities, techniques and forms like silkscreen printing, quilting, embroidery, cross-stitch and so on.
What are some therapeutic benefits?
Besides providing an opportunity for participants to refresh their craft skills or learn new ones, fibre art also promotes a sense of individual expression and accomplishment which may enhance the participants' self-esteem. As a group activity, it also promotes social interaction and support of each other.
How is it unique?
Fibre art provides a universe of possibilities. The fibres and embellishments used in fibre art are often common materials found in our day-to-day activities. So, fibre art is about using familiar materials in a new way.
Does one need experience in textile art and handicrafts?
No experience is needed. Fibre art promotes free artistic self-expression with the thread.