Cancer & COVID-19: Practical Tips to Cope with Mental Stresses
---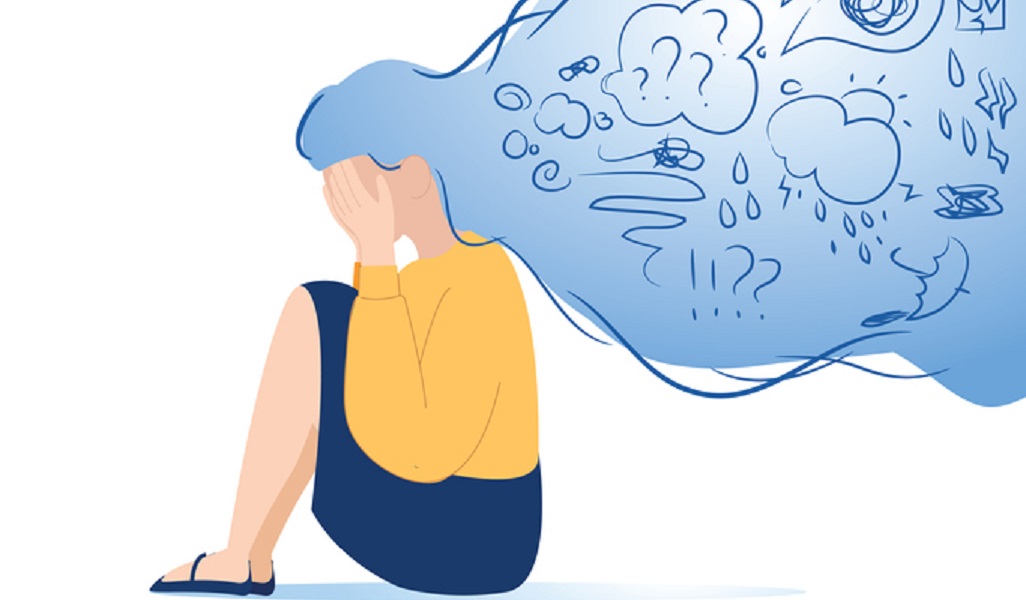 Cancer & Covid-19: A double whammy
PCC Principal Counsellor Tan Hui Ping shares practical tips on coping with the mental stresses of dealing with the coronavirus crisis on top of a chronic condition.
For cancer patients, the Covid-19 pandemic is a double whammy. Not only do they have to cope with a personal health crisis, they now also have to deal with a global health crisis.
This "double big C", noted Parkway Cancer Centre (PCC) Principal Counsellor Tan Hui Ping, is a physical as well as psychological crisis. On top of coping mentally with their diagnosis, cancer patients may also be worried about their vulnerability to infection by the coronavirus. Their fears and anxiety about their health, well-being, and survival are likely to be magnified.
At an online webinar, jointly organised by PCC and Singapore Cancer Society, and partnering with Breast Cancer Foundation, Ms Tan shared mental health tips to help cancer patients cope with the psychological stresses caused by Covid-19.
The pandemic, she noted, has caused a great sense of uncertainty, anxiety, frustration and worry for many, as daily routines are disrupted, social interactions are limited, schools and jobs are affected, and people are flooded with distressing Covid-19 related news and statistics.
"It doesn't help that cancer patients are already struggling with their health issues and now, the stress of coping with a chronic condition and the threat of catching the infectious respiratory illness is creating additional anxiety for patients handling both," she said.
While teleconsulting – seeing their doctors online – is an option, some patients miss the assurance that meeting their doctors in person gives. Others fear being infected by the virus each time they stepped out of their house as their immunity gets weaker, more so if their treatment is active or recent. And there are patients who have to postpone non-urgent treatments or procedures, and so they worry about "lost time".
"All these are understandable," she said. "Even if you are mentally strong, the multiple challenges can push you beyond your ability to cope."
She advised those who are mentally and/or emotionally overwhelmed to seek help from a mental health professional.
During the webinar, participants indicated, through a poll that engaging in positive self-talk, journaling, doing physical exercises, keeping busy with chores, or speaking with friends and family members have helped. Some joined spiritual support groups while others preferred to be alone. She urged all patients to find ways to attend to themselves, adding: "Do whatever that works for you, so long as it's not harming yourself or others."
Some patients even reported that learning to cope with cancer has equipped them with skills to cope with the stresses of Covid-19, as they have learnt to accept living with a life-threatening illness and embrace uncertainties in life. Others said that they were already familiar with precautions like wearing a mask and washing their hands frequently.
During the webinar, Ms Tan also addressed queries raised by participants during a question-and-answer session.
One participant shared about his anxiety every time he had scans and reviews coming up. He would wake up in the middle of the night wondering, "What's next?", he said.
Ms Tan replied: "You are not alone. There are a lot of patients who feel very anxious or fearful of the thought of their upcoming scans and reviews." She encouraged patients to focus on the present. "Many of us have no answer about the future. If it helps, acknowledge your anxiety and fears and attend to them when they come, if they ever come at all."
Some patients asked about increased tensions with family members as a result of being stuck at home. Ms Tan acknowledged the tendency for conflicts to rise amongst family members during this period. She advised them to step out of their homes, even for a short while. "Get away from the situation, give yourself a breather and return when you feel you are more ready to manage the situation."
Others mentioned about social anxiety with the easing of Circuit Breaker restrictions and preferred that "everything is paused". Nodding, Ms Tan validated such an anxiety. "Remember, you still have a choice," she told them. "Even with almost the entire economy reopening, you can decide when to 'reopen' yourself."