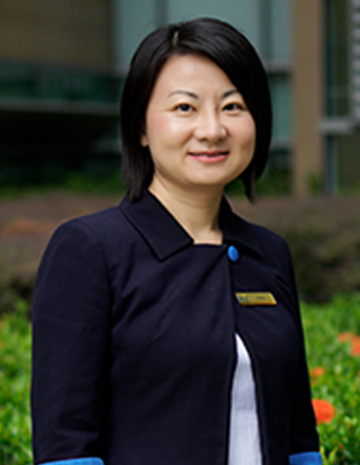 Zhang Liting
Senior Palliative Care Nurse
Allied Health
| | |
| --- | --- |
| Email | liting.zhang@pcc.sg |
| Qualifications | BSc (Nursing, Australia), Adv Dip (Palliative Care, Singapore) |
Profile
Liting is a Senior Palliative Care Nurse at Parkway Cancer Centre. She works closely with the Palliative Medicine Specialist and the Oncologists to support cancer patients who are experiencing difficult pain and other symptoms, as well as those at the end of life, both in the hospitals and at their own homes. She helps patients to live comfortably and maintain a reasonable quality of life before the end comes. She also supports their families in coping with the process better, especially in relieving their feeling of helplessness.
Liting graduated from Nanyang Polytechnic with a Diploma in Nursing. She obtained her Bachelor in Health Science, Nursing from University of Sydney. Realising her interest in Palliative Care, Liting went back to further her studies in 2006 and obtained an Advanced Diploma in Palliative Care. She was also given the Singapore Hospice Council Award upon her graduation.
Prior joining Parkway Cancer Centre, Liting started her nursing career in Singapore General Hospital (SGH) for 9 years. During her stay with SGH, she has gained broad nursing experiences in various clinical settings including medical, surgical, neurology and oncology. Her dedicated service was recognised and she was awarded the Service Excellence Award in 2006 and 2008.
Together with her team, Liting has presented posters to share their experiences in local and international palliative conferences. She shares her knowledge in the field of palliative care and cancer pain management with fellow nurses in Parkway Cancer Centre in-house training.