Senior dietitian, Chloe Ong was live on 96.3好FM DJ: Anna 林安娜
---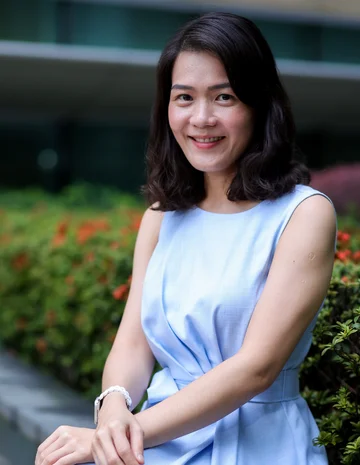 Senior dietitian, Chloe Ong
was live on 96.3好FM DJ: Anna 林安娜 where she explained what SuperFood is and what makes up a healthy diet. She also shared a quick and delicious overnight oats recipe.
https://www.facebook.com/963haofm.anna/videos/2115101228519940/?hc_ref=ARSuonlELhK0JHptylLqeP2Xs6iIexDvmDer-rY7PG2we2qIhS9x0Wm2fG2mv9eHuu0
Easy Overnight Oats
Ingredients:
Oats 35g (~5 tablespoon)
Milk / Soy milk 100-150ml (enough to cover the oats)
Chia seeds (optional) 1 teaspoon
Cocoa powder 1 teaspoon
Yogurt ~100g
Blueberries ~ 15
Chopped almonds 1 teaspoon
Add oats, cocoa powder and chia seeds into a jar, pour in milk/soy milk and mix.
Add in yogurt.
Top up with your favourite fruits and nuts.
Cover the jar and refrigerate overnight. Serve cold.

Note: According to your preference, you can choose to add in different flavours such as cocoa, green tea etc. as well as fruits and nuts/seeds that you like.