WHO Launches New Roadmap on Breast Cancer
---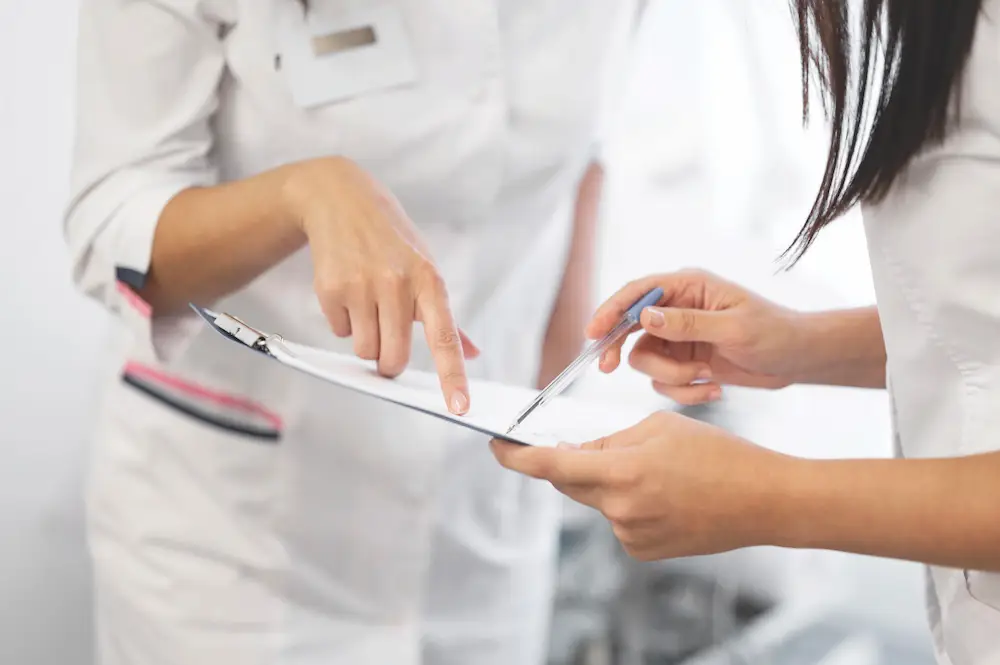 Breast cancer is not only the most common cancer in women, but it is also the highest incidence of cancer1. To combat the consequential disease, the World Health Organisation (WHO) recently released a new Global Breast Cancer Initiative (GBCI) Framework2 aimed to save millions of lives by 2040. In this issue of HealthNews, we will delve into what this new framework means for patients.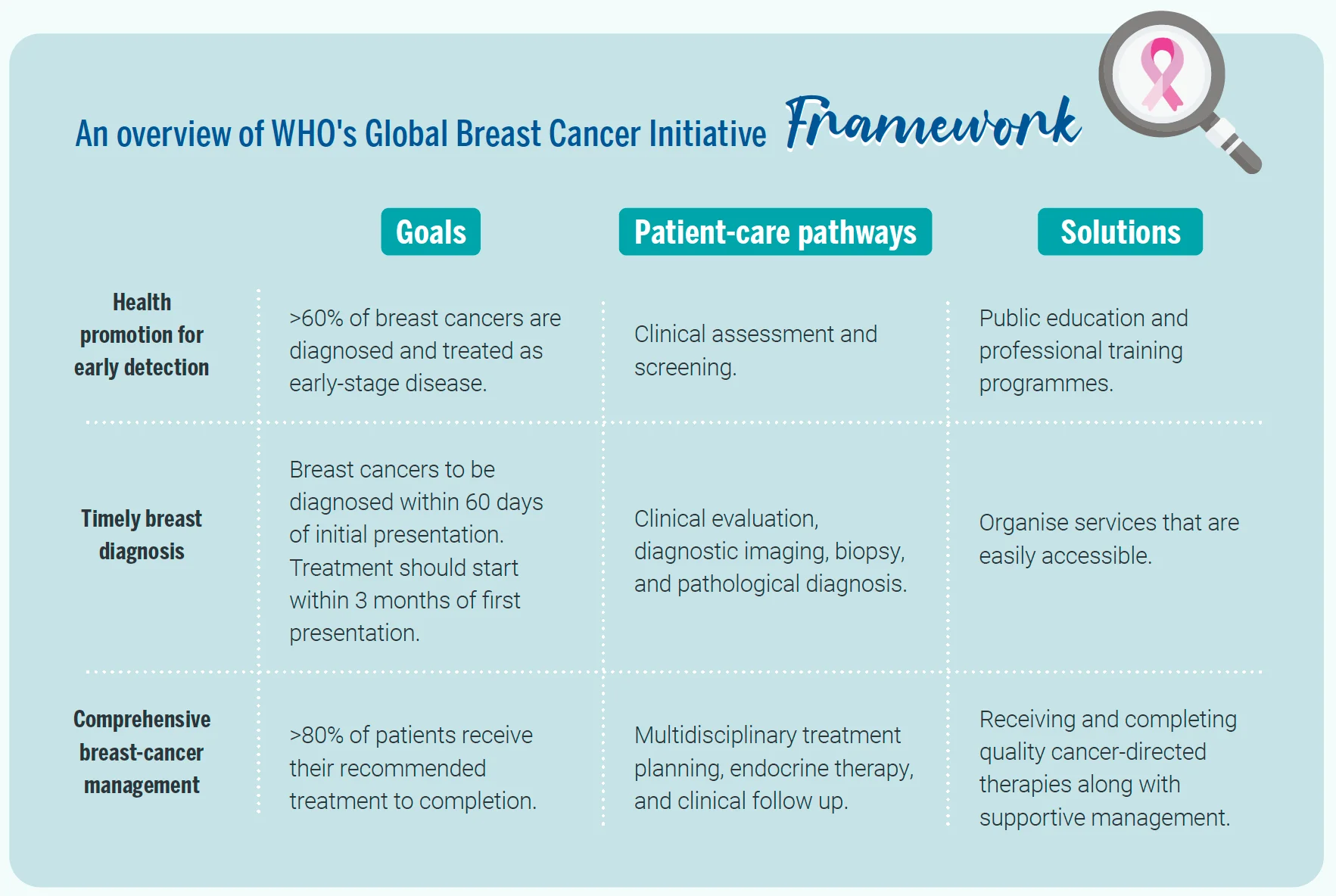 The new 2023 GBCI framework, which was aptly launched just prior to World Cancer Day, aims to help countries strengthen their health systems such that they are able to respond to the growing burden of breast cancer. The framework consists of 3 main pillars3:
Health promotion for early detection
Timely breast diagnosis
Comprehensive breast-cancer management
By adhering to these pillars, WHO hopes that countries will not only be able to support health promotion, but also empower women to seek and receive healthcare.
Health promotion for early detection
The first pillar aims to have more than 60% of breast cancers to be diagnosed and treated as early-stage disease. This is as every country that hit this target has shown a sustained decline in breast-cancer mortality rates of 2% per year or more for at least three consecutive years4. This means that early detection is key.
Globally, the majority of breast cancers are first detected by patients and are diagnosed based on clinical symptoms5. Thus, countries should conduct public education to increase overall breast-health awareness and have the capacity to diagnose symptomatic breast complaints, regardless of whether patients can afford and attend breast cancer screening programmes.
As individuals, we can educate ourselves and achieve adequate breast-health awareness, which includes understanding the various breast cancer risk factors, symptoms, and screening options.
Timely breast diagnosis
The second pillar aims for breast cancers to be diagnosed within 60 days of initial presentation to a healthcare system. This is as timely cancer diagnosis and staging may lead to a higher chance of breast cancer survival. The second pillar also recommends treatment to start within 3 months of first presentation.
After a breast abnormality is detected, diagnostic imaging will be required to reveal whether a mass (or abnormality) is present. Thereafter, the doctor may request a breast cancer biopsy for further evaluation. Otherwise, the patient will be discharged and asked to return for short-term follow-up or annual surveillance.
Meanwhile, patients can explore available resources to find out more about the diagnostic journey and be well-prepared for it. It is vital to clarify any doubts you may have during the diagnostic process with your healthcare provider.
Comprehensive breast-cancer management
The third pillar aims to have more than 80% of patients receive their recommended treatment to completion. This is as the optimal effectiveness of breast cancer therapies depends on treatment beginning within 3 months of diagnosis and completed without interruption6. Completing one's treatment can lead to better patient outcomes, including better survival and improved quality of life.
What this means for patients is that the optimal treatment plan for breast cancer should be prioritised. The GBCI framework focuses on a multidisciplinary approach, including surgery, radiotherapy, and systemic treatments tailored to the specific needs of every patient. Besides treatment, supportive services are also necessary for patient compliance, effective care delivery during treatment, and recovery following therapy. Supportive services include pain management, physiotherapy, medications, psycho-oncology services, and lymphedema management.
Following treatment, breast cancer survivors may experience long-term treatment complications and the possibility of cancer recurrence. As such, the framework recommends monitoring and support services to be provided as they will greatly benefit these individuals.
Closing the care gap
As the most diagnosed form of cancer globally, breast cancer should not be overlooked. WHO's GBCI framework will be pivotal in providing countries with evidence-based guidelines to strengthen their health systems and provide better care to patients.
By implementing the GBCI framework, countries will be able to better manage breast cancer by encouraging early detection and diagnosis together with implementing effective multimodality treatment. This will in turn empower patients with knowledge, support, and the potential for brighter outcomes.
1 World Cancer Research Fund International, 2020.
2 Global breast cancer initiative implementation framework. WHO, 2023.
3 WHO launches new roadmap on breast cancer. WHO, 2023.
4 National health system characteristics, breast cancer stage at diagnosis, and breast cancer mortality: a population-based analysis. 2021.
5 Breast cancer screening: IARC Working Group on the Evaluation of Cancer-Preventive Intervention. 2016.
6 Breast cancer survival and survival gap apportionment in sub-Saharan Africa. 2020.