Up Close & Personal With Dr Tanujaa Rajasekaran
---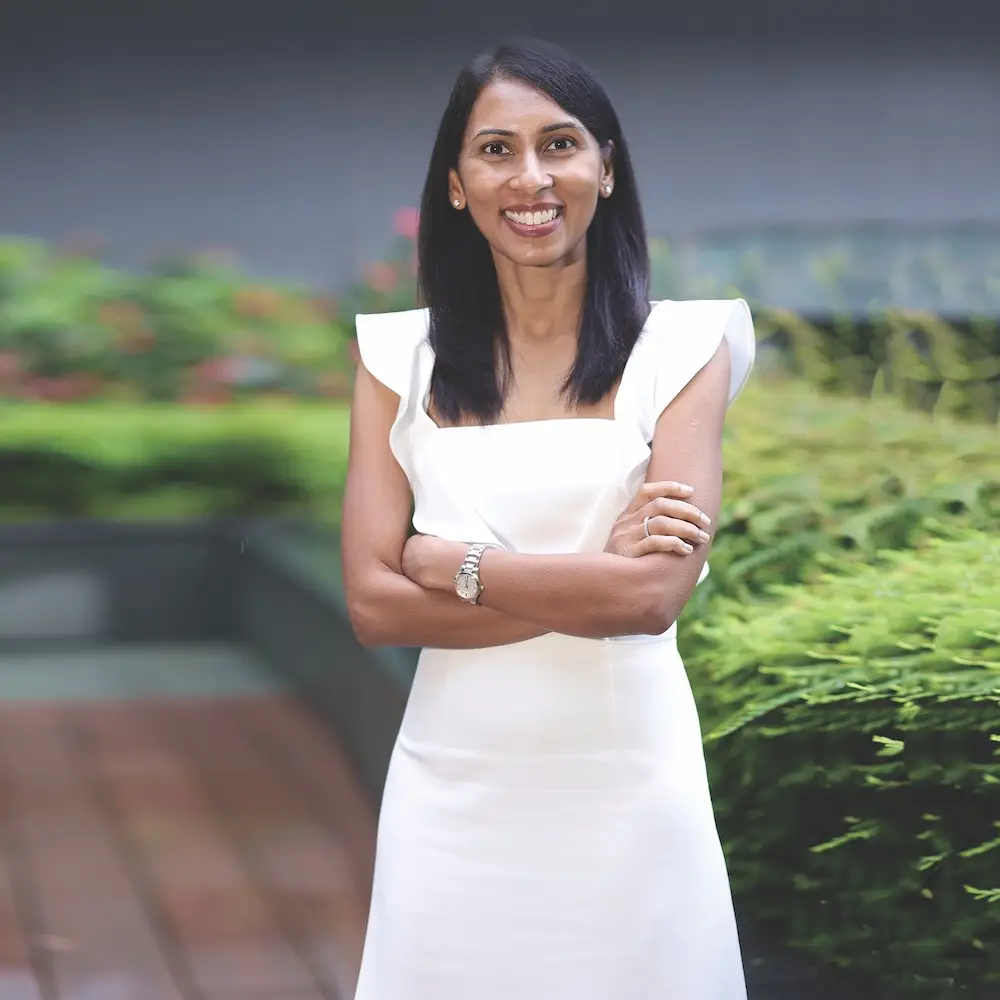 Get up close and personal with Parkway Cancer Centre (PCC)'s new medical oncologist, Dr Tanujaa Rajasekaran, as she shares about her interests and thoughts on entering a new era of medical oncology.

Why did you choose to be a medical oncologist?
Oncology is a very unique specialty. Patients let you into the most intimate aspects of their lives. They share their hopes, dreams and fears with you. I am very privileged to form long-term relationships with my patients and their families, and walk with them through difficult times.
I also like learning new things, and the only constant in oncology is change. Knowing that I am part of a dynamic oncology community, where innovations in diagnosis and treatments a reemerging round the clock, is exhilarating.
If I were given a chance to restart my career, I would still choose medical oncology.
Tell us more about your subspecialties.
I subspecialise in lung, genitourinary, and head and neck cancers. I also have a keen interest in geriatric oncology as most patients with lung, genitourinary, and head and neck cancers tend to be elderly.
Older cancer patients have very different needs from younger cancer patients. For example, they may be less able to tolerate cancer treatments, have decreased capacity to respond to disease and treatment, have other coexisting medical conditions, or have functional problems.
Marrying my expertise in geriatric oncology and my subspecialty knowledge, I work to evaluate my older cancer patients in a holistic manner to ensure their geriatric and oncological issues are optimised, so that they have the best outcomes.
What developments excite you in your field of subspecialisations?
The field of lung cancer has moved forward in leaps and bounds, from looking for a single gene and target to multiple genes and targets, and from tumour-based tests to blood-based ones.
With these advancements, many lung cancer patients today are now managed in a way similar to those with chronic disease.
There have also been numerous developments in the field of genitourinary cancer. Previously, the standard of care for many genitourinary cancer types was chemotherapy. However, over the last few years, we have seen many new modalities of treatment — including immunotherapy, targeted agents, antibody drug conjugates, and radioligand therapy in the metastatic setting. Potentially, we will see the use of some of these agents in earlier lines of treatment as well.
I feel very fortunate to be practising in this era of medical oncology, when there are constant and rapid discoveries. These translate to meaningful improvements and treatment options for our patients.
Tell us more about yourself. What do you do in your spare time?
I am happily married with two beautiful daughters. My husband works in the energy industry. My daughters are aged 8 and 5.
I enjoy doing just about anything with the family. We go cycling, take walks in parks, play board games, read together and just hang out together. Our latest pursuit is learning tennis together as a family. I particularly look forward to our family holidays because it means family time 24/7.
On a personal front, I try to squeeze in some form of exercise at least 2-3 times a week. I either go for a jog, swim or do some weight training.
Starting a new job can be a nerve-wrecking experience. What do you look forward to coming into PCC?
I am very honoured to be part of the PCC family. While starting anything new can be nerve-wrecking, I am looking forward to the challenge.
Just like I did in the public sector, I hope to continue to serve my patients in PCC to the best of my abilities. Together with my new colleagues, I hope to contribute to making PCC a cancer centre where all patients can get access to cutting-edge treatments and personalised care.
What would you like to tell your future patients?
Being diagnosed with cancer is possibly one of the biggest challenges anyone would have to face in their lifetime. I truly salute patients who face these challenges every day with so much grace and courage. While I cannot promise my patients that their cancer journey will be a bed of roses, I promise to walk this journey with them till the very end.