Radiation Oncology: Advances In Managing Women's Cancer
---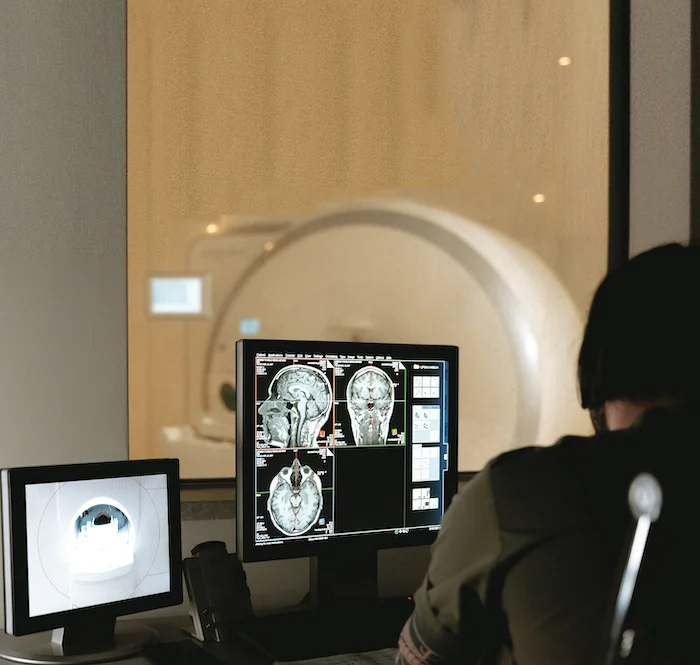 From breast cancer to cervical and uterine cancer, the management of women's cancers has seen numerous advances in the field of radiation oncology. Modern treatment techniques such as intensity-modulated radiation therapy (IMRT) and image-guided radiation therapy can now treat women's cancers with good outcomes and minimal side effects. Dr Edward Yang Tuck Loong, Senior Consultant, Radiation Oncology tells us more.
Parkway Cancer Centre hosts a wide range of comprehensive services in the field of radiation oncology as part of a multidisciplinary team of doctors with different specialties. In women's cancers especially, radiation oncology plays a big part in not just the curative aspect of treatment, but in the palliative and adjuvant aspects as well.
Radiation treatment for women's cancers
One of the most common cancers amongst women is breast cancer. With breast cancer, radiotherapy plays an important role in reducing the risk of local disease. In other words, patients who undergo this treatment have a lower chance of recurrence, resulting in longer survival rates and overall better outcome.
In other women's cancers such as uterine cancer and cervical cancer, radiation therapy is occasionally used as a primary treatment approach when the tumours are not operable. Furthermore, with chemoradiation alone, patients with such cancers have good curative outcomes reaching over 80%.
The modalities of radiation treatment can vary. One modality that we carry out is called external radiation (also known as teletherapy). This modality is given using large machines called linear accelerators, which we have at our centres in Novena, Mount Elizabeth and Gleneagles. Our machines are equipped with the latest technology and onboard imaging to ensure accuracy, enabling us to verify on a daily basis the accuracy of the treatment using the onboard 3D CT imaging. Our treatment machines also come with dedicated planning systems that offer us optimum dose distribution.
We also have brachytherapy (internal radiation) suites at our centre in Mount Elizabeth. When we have a patient with cervical cancer or uterine cancer, we often add internal radiation which involves placing radioactive substances into the cancer or surrounding tissue to treat the cancer. Such treatment enhances the ability for us to control these tumours to prevent recurrence, giving patients better cure rates and also reducing dose to adjacent organs.
Radiation treatment planning for women's cancers
Before undergoing treatment, we have to outline to patients their treatment plan. This is to ensure the patient is informed upfront about what they need to do to achieve the best possible outcome.
We also have to discuss the possible side effects of radiation treatment and how we will manage them. These side effects are fortunately short-term and resolve with time.
Treatment options depend on the patient's age and stage of the disease. Once a treatment plan is devised, we will advise the patient on the next steps. For example, a breast cancer patient with a 3–4 cm size tumour at the time of diagnosis would require us to shrink the tumour first to avoid removing the breast. Nowadays, we try to avoid mastectomy as it has been statistically proven that patients who undergo smaller operative procedures with further radiation therapy do marginally better than patients who undergo mastectomy.
We therefore would administer chemotherapy earlier, especially in more advanced tumours. Once the tumour has been downsized, less complex surgery is required, and radiation can be given to further enhance local control. Following which, some patients may continue with hormonal therapy or further chemotherapy if required.
Effects of radiation therapy
With better accuracy and treatment planning, we are able to reduce the morbidity and side effects of radiation therapy. We no longer see skin burns because compared to the past, we are now more intentional in our planning, we try to give homogeneous doses, and also use advanced techniques such as IMRT to avoid side effects and reduce dosage to adjacent tissues and critical surrounding structures. Furthermore, we ensure we keep radiation to adjacent critical organs or tissues to as low a dose as possible to avoid toxicity, hence reducing impact to quality of life in the long-term.
At this point of time, we are in a very good position for radiation treatment of women's cancers. Generally, outcomes are good and we have minimal morbidity and side effects. However, we should still note that what remains out of our control is a second malignancy due to radiation for instance. Regardless, it is a small risk, and the advantages still outweigh the disadvantages.
The future of radiation therapy for women's cancers
More recently, the role of radiation therapy is being further explored and the technology is getting better. In the past, about more than 20 years ago, our technology was limited and on-board 3D imaging was not available. Our ability to deliver doses without sparing surrounding tissue, which result in unwanted side effects, was difficult as we needed to use larger margins to allow small discrepancies in daily targeting. However, today, with better technology, we are able to get assured accuracy so that we can have tighter margins to reduce exposure to adjacent tissue.
For cervical cancer and breast cancer in particular, we are hopefully coming to a point where treatment is as good as it can be. As results are generally very good in terms of local control, the only question left to ask is how much less side effects we can achieve. Though it is more costly, better technologies like image-guided radiation therapy and IMRT, for example, allow patients to reduce their risk of significant post-treatment side effects.
At the end of the day, what we want to achieve is to ensure that treatment modalities do not detriment the patient and their quality of life, so that they can undergo treatment without having their daily lives affected.
POSTED IN
Cancer Treatments
TAGS
breast cancer, cervical cancer, common cancer, common side effects of cancer treatment, mastectomy, new ways to treat cancer, radiotherapy (radiation therapy), uterine cancer, women (gynaecological) cancer
READ MORE ABOUT
Breast Cancer, Cervical Cancer, Endometrial Cancer
PUBLISHED 08 AUGUST 2021