Lung Cancer: Screening & Early-stage Treatment in Singapore 2020
---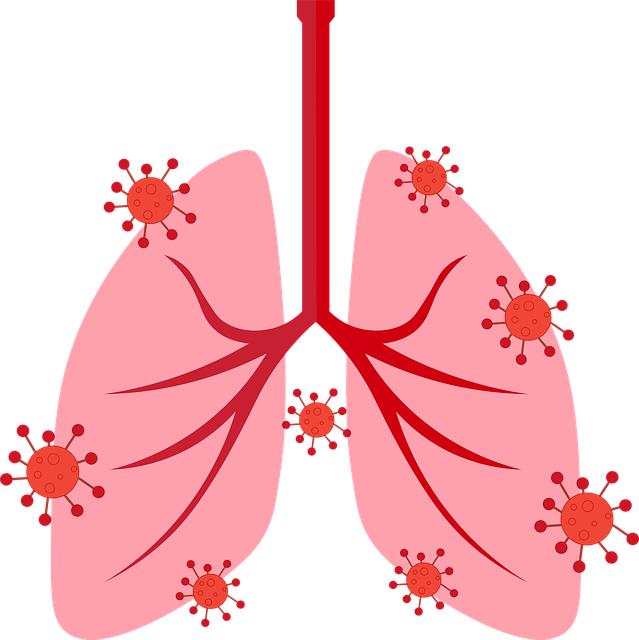 In recent years, we have seen advances in the detection and early-stage treatment of lung cancer. In a CME talk, Dr Ng Yuen Li, Consultant Radiologist, Mount Elizabeth Hospital, and Dr Chin Tan Min, Senior Consultant, Medical Oncologist, Parkway Cancer Centre, highlighted updates in lung cancer screening and treatment.
Dr Ng first presented the findings of two large lung cancer screening trials, discussed the benefits of low dose CT and summarised available guidelines on the management of lung nodules.
NLST and NELSON trials
The US National Lung Screening Trial (NLST) published in 2011, compared Low Dose CT (LDCT) with chest radiograph (CXR) in lung cancer screening while the Dutch-Belgian NELSON trials recently published in 2020 compared LDCT with no screening. Both trials recruited heavy smokers, and LDCT detected more lung cancers at earlier stages.
The NLST showed a 20% reduction in lung cancer mortality with LDCT screenings. The NELSON trials also demonstrated reduction in lung cancer mortality with LDCT screening, both among men (by 24%) and among women (by 33%). Women seems to derive greater benefit from screening than men.
Concerns of lung cancer screening trials
False positives are a major concern as they tend to lead to further tests and procedures, potentially conferring morbidity and mortality, causing anxiety and increasing costs.
The use of nodule-volume management in the NELSON trial remarkably improved the false positive rate compared with management based on the diameter used in the NLST (59.4% versus 96.4%).
Over diagnosis is the detection of cancers that never would have become life threatening. NELSON results suggested that over diagnosis (of 9.8%) may be considered small compared to the number of lives saved.
Cost-effectiveness is country specific and is the task at hand in many countries looking to implement a lung cancer screening programme.
Risk of ionising radiation is also a concern when using CT for screening purposes.
Low dose CT (LDCT)
The radiation dose of LDCT varies with the patient's size and is approximately a fifth of that of conventional CT. With the new technology, the effective radiation dose may be as low as 0.20 mSv (ultra-low dose CT) with diagnostic resolution of the lung parenchyma for detection of lung nodules. The revised guidelines for management of incidental pulmonary nodules by the Fleischner Society was published in 2017 and recommended the use of LDCT.
However, LDCT is inappropriate for characterising interstitial lung disease. LDCT is performed without intravenous contrast and is, therefore, not recommended for evaluation for mediastinal lesions, lung cancer staging or pulmonary embolism.
The need for local trials
Based on the results of available trials, the Ministry of Health in Singapore has recommended screening for the following risk groups:
Smokers aged 55-75 with 30-year history of smoking
Ex-smokers who quit in the last 15 years
More robust evidence is needed to justify lung cancer screening in other individuals at increased risk of lung cancer e.g. those with family history of lung cancer, exposure to high pollution levels and women non-smokers.
Dr Ng highlighted the need for local trials, given the different demographic of lung cancer patients in Asia. There is a higher proportion of non-smokers diagnosed with lung cancer in Singapore compared to the West, 47% and 10% respectively. In addition, there is also greater incidence of adenocarcinoma (77.6%) in Singapore compared to 38.5% in the US, particularly in women.
Recommendations
The position paper on CT lung cancer screening in the Singaporean population by the College of Radiologists Singapore proposed an adaptive approach to lung cancer screening in Singapore and recommended the following:
Combined smoking cessation programme
Cost benefit analysis
Computer-aided detection and deep learning algorithms
Collaboration between multi-disciplinary teams
Standard workflow model
Comprehensive national lung cancer screening registry
Dr Chin continued the presentation by discussing the management of early stage lung cancer patients, and how recent advancements have changed the treatment landscape.
There were three main discussion points:
Advancements in imaging which have improved the accuracy of staging.
The efficacy of targeted treatment for patients who have had surgery for early stage lung cancers, hence opening up an option of oral treatment for EGFR-mutant patients post-surgery.
The recent incorporation of immunotherapy into the treatment of stage III lung cancer patients, who have had chemo-radiation, with control of cancer.
Accurate staging is critical
Due to improved imaging techniques (such as availability of PET CT scan), staging of patients tends to be more accurate, compared to conventional CT scans. This is important as the stage of cancer determines the most appropriate treatment, and this allows better prognostication in terms of how well patients may do in the longer run.
Treatment of lung cancer patients is dependent on stage
Dr Chin explained that stages 1, 2 and 3 are treated for cure with early stage being more treatable, while stage 4 is treated palliatively.
Surgical resection is the preferred treatment for early stage (Stages I and II) lung cancer, especially in a fit patient. Patients treated with curative intent surgery, however, may relapse and adjuvant treatment after surgery, either chemotherapy +/- radiation, may reduce the risk of recurrence (especially in stage II and above cancers, and some stage 1B with high risk features). Recurrences after surgery may be asymptomatic, and routine imaging and clinical surveillance is important.
Along the same line of adjuvant treatment post-surgery, Dr Chin discussed that the ADAURA study, presented at ASCO 2020, showed a marked improvement in disease-free survival for EGFR (Epidermal Growth Factor Receptor) mutant patients treated with osimertinib (a third generation EGFR TKI tyrosine kinase inhibitor) for 3 years, as compared to those who were not treated with medications. This would mean that patients treated with osimertinib benefitted from no cancer recurrence for a longer time. It is not clear at this point if this would eventually translate to an overall improved survival rate, but these findings are potentially practice changing, and may open up the option of oral targeted medications for early-stage EGFR-mutant patients who have had surgery.
This trial also sheds light on the need for molecular testing of patients post-surgery, which is not the current standard practice. Studies to assess the efficacy of respective TKIs in other molecular target lung cancers are currently being conducted, and we await the results.
Immunotherapy treatment may be the space to watch
Three years ago, a landmark study (PACIFIC study) revealed that stage III lung cancer patients who had chemo-radiation, followed by immunotherapy, had an improved period of being cancer recurrence free. These patients also lived for a longer period compared to those who did not receive immunotherapy.
Immunotherapy has already revolutionised treatment of advanced-stage lung cancer, promising potentially long-term control for some stage IV lung cancer patients. Immunotherapy could also well take an important role in future treatments for early-stage lung cancer. In early studies, immunotherapy pre surgery had resulted in good responses, and we await further mature results from currently recruiting immunotherapy trials, in both pre- and post-surgery settings.
The future is promising as patients are better profiled, diagnosed at earlier more curable stages and treated with targeted treatment. This rapidly changing field requires a multi-disciplinary approach and a broader risk profiling approach to screening in cases where benefits outweigh the risks.
POSTED IN
Cancer Treatments
TAGS
adjuvant therapy, cancer latest breakthrough, cancer relapse, cancer screening, chemo-radiation therapy, continuing medical education (CME), history of cancer, immunotherapy, lung infection, new ways to treat cancer, reduce cancer risk, stage 4 cancer
READ MORE ABOUT
Lung Cancer
PUBLISHED 11 SEPTEMBER 2020