15th Anniversary Special: CanHOPE connecting SG with the region
---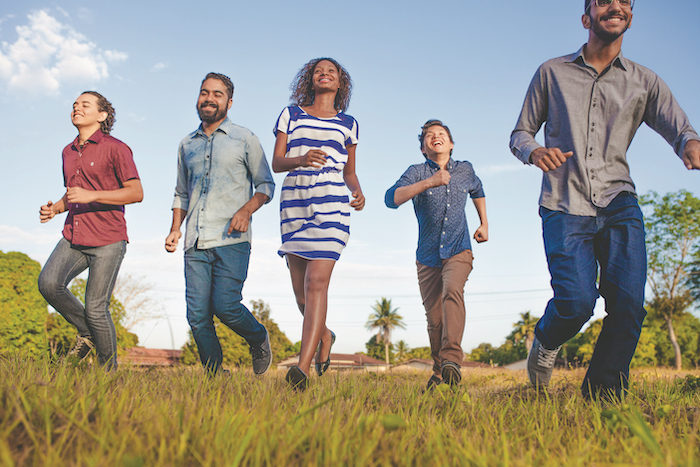 Cancer affects patients and families in different ways wherever you are around the world, shares Zahid Khan from CanHOPE Dhaka, Bangladesh. When cancer strikes, it does not shatter only the patient, but also the members of the family. That is where CanHOPE—a non-profit cancer counselling and support service supported by Parkway Cancer Centre—makes a difference.
Connecting cancer patients in their respective local communities around the region to doctors from Parkway Cancer Centre in Singapore comprise just one of the many support services and resources that CanHOPE provides across Asia. Besides acting as a bridge, organising events and providing information on cancer, CanHOPE also tackles language barriers and logistics to assist patients who need to travel to Singapore to get treatment.
"As cancer treatment requires multiple visits to the doctor, and PCC is almost 2,000 miles away from Bangladesh, CanHOPE Dhaka plays an important role in bridging up the gap of communication by assisting patients in reaching out to the doctors for advice and follow-up treatment," explains Zahid. "CanHOPE also ensures travel support with the help of Guest Relation Officers, counsellors, and dietitians to look after them during their stay in Singapore, especially when their caregivers cannot travel with them."
Exchanging information across borders
As a cancer resource centre in a city where access to reliable resources may not be readily available, getting the latest information often requires collaboration from colleagues in Singapore.
"The doctors at PCC regularly update us with new cancer updates, causes, treatment options, and lifestyle advice to prepare patients mentally with the right tools to face cancer," shared Zahid.
"Furthermore, CanHOPE Dhaka has arranged many cancer awareness seminars in the past years and webinars during the COVID-19 pandemic so that we can stay connected with the community and assure our patients and their next-of-kins that we are just a call away."
Indeed, a key challenge for CanHOPE during COVID-19 was ensuring continuity of care for patients. When patients faced serious challenges travelling to Singapore due to border restrictions, the CanHOPE teams across the region connected patients and caregivers through video consultations with doctors and sending WhatsApp messages and COVID-19 kits.
The teams also assisted patients in sourcing medicine, along with other essential support such as financial counselling, and arranging for local palliative nurses and oncologists to speak to PCC doctors on co-managing patients across borders. 

Cultural challenges
For Zahid, success cannot be tasted without challenges. "Cancer treatment has always been the greatest challenge for people in Bangladesh. Our country is developing facilities for cancer treatment but most people seek cancer treatment in neighbouring countries like India, where they have a larger pool of cancer centers and reputable doctors, while others tend to choose Singapore and Bangkok for multidisciplinary management and high-tech equipment in centres like PCC."
He shared that despite the development of new private cancer centres with trained international doctors in the country, a majority of people have not yet grown to trust the services offered by these centres.
"Even if they were to continue treatment locally due to logistical issues, most patients feel that their diagnosis has to be confirmed by internationally reputed doctors," says Zahid.
Other challenges faced locally include language barriers and the cost of travel. Furthermore, there are limitations to getting local doctors to help provide secondary support due to medicolegal reasons and the need for assessment of the patient's present condition by their primary doctor.
"Local oncologists may not be at par to understand the latest protocol and implications of the latest treatment which PCC doctors offer," explains Zahid.
Making a difference
Fortunately, CanHOPE's work towards patient care, awareness and advocacy in Bangladesh leaves a deep impression in the local community.
"We always say that we make a difference in cancer treatment," says Zahid. "The CanHOPE team is encouraged to understand and relate to the far-reaching impact cancer has on an individual's life and to go beyond the malignancy and treatment of cancer on the medical front and help the individual cope with the social and psychological shadows the disease may cast.
"Our work has to be meaningful to our local communities and we must continue to ensure any programme benefits not just the patient, but the entire community."