PCC's 13th Anniversary: Giving patients the best in cancer care
---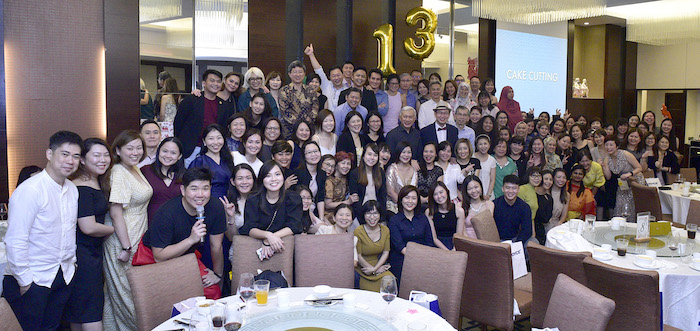 Serving you ...together
Parkway Cancer Centre celebrates 13th year of providing patient-centred multidisciplinary care in the fight against cancer.
Giving patients the best in cancer care
Born out of a dream to offer cancer patients multidisciplinary care in Singapore and beyond, Parkway Cancer Centre (PCC) has remained focused on its core mission of providing patient-centred care and achieving optimal clinical outcomes.
Started in 2006, PCC, one of the first private cancer centres in Singapore, now has more than 100 staff, including medical doctors, nurses, counsellors and other paramedical professionals deployed in eight clinics across Singapore and 19 offices around the region.
To provide the best care possible and offer patients the best chances of recovery, PCC has tapped the latest technologies, from the Radixact System to innovative therapies such as immunotherapy.
Its non-profit cancer counselling and support arm, CanHOPE, continues to provide patients with holistic care, giving patients access to resources and support programmes that meet their mental, emotional, psychosocial and practical needs.
PCC has also poured efforts into raising awareness about cancer through public seminars and talks, sharing knowledge about the latest medical advancements with patients, their families, and doctors from around the region (see story on pages 3 to 5).
The battle against cancer is not an easy one, but as it celebrates its 13th anniversary, PCC aims to continue supporting and helping patients, so that they can find hope during their journey with cancer.
TAGS
CanHOPE
PUBLISHED 26 DECEMBER 2019