Coronavirus (COVID-19): Effect & Impact on Cancer Patients
---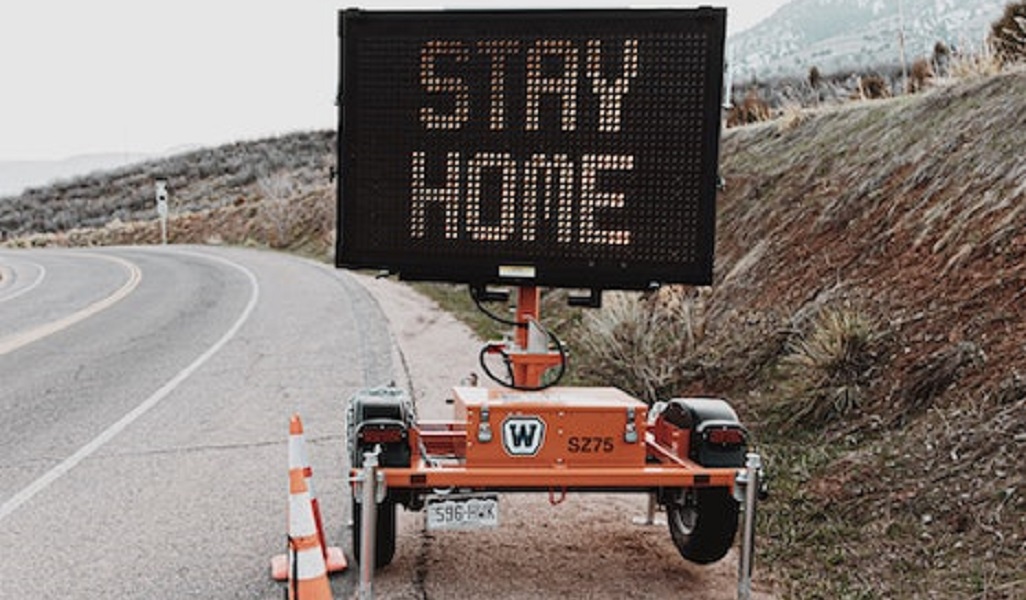 Covid-19 and the impact on cancer patients
Experts discuss the diagnosis and treatment of the coronavirus and how it affects cancer patients.
What are the key issues in the diagnosis and treatment of Covid-19? Where are we in terms of the global pandemic? How does Covid-19 affect our cancer patients?
These were some of the questions addressed by Dr Wong Sin Yew, an infectious disease physician at Infectious Disease Partners, and Dr Richard Quek, Senior Consultant Medical Oncologist at Parkway Cancer Centre's third online CME webinar.
Kicking off the session, Dr Wong gave an overview of the outbreak and identification of the 2019 novel Coronavirus, which was renamed SARS-CoV-2, and its spread across the world.
Covid-19, he noted, has had a huge global impact. "It's a triple whammy – it has affected the health, social and economy of all countries," he said. "What's made it more dangerous is that there is presymptomatic transmission, with the viral titres highest early in infection."
With no effective vaccine available as yet, safe distancing and personal hygiene have so far been the main tools for controlling the epidemic, noted Dr Wong.
In the question-and-answer session that followed, Dr Wong was asked about the progress in the search for vaccines against Covid-19. While remaining hopeful, he noted that this will take some time as an effective vaccine had to go beyond antibodies which can protect recipients against the SARS-CoV-2.
Lessons from Covid-19
Even as the battle against the coronavirus continues, doctors are learning much about the virus. For example, the virus is infectious in the presymptomatic, asymptomatic or minimally symptomatic phases. Cases tended to concentrate in densely populated cities, and reducing lockdown measures can potentially bring about a resurgence of cases. Even one imported case may lead to a new cluster forming quickly.
"Success is often fragile and transient," noted Dr Wong. "Essentially, it's not over till it's over everywhere else."
Doctors have also learnt much about the clinical symptoms of Covid-19. They include:
Fever and respiratory symptoms are the most common
Abdominal pain and diarrhoea are also common
Neurological symptoms, confusion, and stroke in younger patients
Cardiovascular and cardiac injury
Eye, skin and even Kawasaki-like syndrome in children
As for diagnosis, Dr Wong compared the effectiveness of RT-PCR and antibody detection, and noted that accuracy of testing varies according to when the test was done.
The presence of antibodies, for example, reveals past exposure to the virus, whereas RT-PCR is more useful in making a current diagnosis.
But when it comes to immunity issues, Dr Wong noted, the current knowledge is "rudimentary". He also sounded a warning about how a positive antibody test could encourage people to ignore safe distancing restrictions, in the belief that they were immune. Even a negative result could prompt some to seek infection (Covid-19 parties) so that they would have "immunity" and not worry about restrictions. "That's not where we want to be," he noted.
Asked about patients who had recovered and subsequently tested positive again despite a prior negative test, he suggested that the prior negative result could be due to varying PCR Ct levels. But he added that such patients had not shown onward transmission nor caused another outbreak. "We don't think there is a chronic Covid-19 infection in the vast majority of patients," he said.
As for the possibility of herd immunity, Dr Wong was less optimistic. This requires 60-70 per cent of the population to be infected, whereas infection rates are hardly more than 1 per cent even in the worst-hit countries. "We are far from it, and we will have a lot more deaths before we can get herd immunity," he pointed out.
Clinical management of Covid-19
While several million people around the world have been infected, some 80 to 85 per cent have mild symptoms, and only 5 per cent require ICU care. The disease is generally worse from the eighth day onwards, and hits older people harder, as well as those with multiple comorbidities, especially diabetes, cardiac conditions and kidney disease.
Clinical management of Covid-19 has evolved quickly from just using standard management approaches for viral pneumonia to early prone ventilation. Doctors have noted a high level of heterogeneity in patient outcomes.
"Each patient needs to be managed individually," added Dr Wong, as he listed some possible revisions in the approach to managing severe Covid-19 cases.
On therapeutic interventions, Covid-19 is characterised by a cytokine storm of inflammation in the lungs. To manage the cytokine storm in severe Covid-19 cases, drugs often used include tocilizumab, baricitinib and anakinra. Dr Wong also touched on the use of convalescent plasma therapy in severe Covid-19 patients and its effect on PCT Ct values, and viral shedding. It is likely that different stages of the disease and pace of progression will require different therapies to address the underlying disease mechanism.
While acknowledging the pressure that governments around the world face to ease restrictions so as to restart economies and allow businesses and schools to return, Dr Wong noted that such moves may negate the benefits of the lockdowns and see infections returning.
"The truth is, we don't really fully appreciate the epidemiology," he said. "But we do have a choice in what's going to happen to us in the future. I hope most of us will stay steadfast in the safe distancing measures until such time that we can have effective vaccines and therapy."
Uncertainties in oncology
But what about the impact of Covid-19 on cancer patients? To begin with, oncologists struggle with similar uncertainties because of insufficient data and knowledge about the coronavirus, noted Dr Quek in his session.
"This is a new development. We don't have a lot of data," he said. "There are many unanswered questions in oncology."
In one study done on nearly 1,600 Covid-19 patients in China, only 18 had cancer, offering precious little data to work on. While this incidence rate of about 1 per cent is higher than China's overall cancer rate of 0.28 per cent, Dr Quek pointed out that the coronavirus can affect anyone, including young healthy people.
"Are cancer patients more likely to catch Covid-19? We don't know, but maybe not," he suggested. "The sample size is too small to draw a firm conclusion."
Effect of Covid-19 on cancer patients
What is more likely, however, is that Covid-19 has a greater impact on cancer patients. This is because cancer patients tend to be older and have weaker immune systems as well as other comorbid medical conditions – all risk factors reported in non-cancer Covid-19 patients. With all the caveats in this study, the Chinese data pointed out that 39 per cent of cancer patients with Covid-19 suffered severe complication compared to 8 per cent of non-cancer counterparts with Covid-19.
When it comes to cancer treatment, the answer is even more uncertain. With borders closing and hospital resources taken up by Covid-19 patients, treatment for cancer patients have been significantly impacted. Many of them are also wary of going to the hospital for treatment for fear of being infected.
"We have to balance the risk of a patient catching Covid-19 infection versus the cancer worsening. Cancer outcomes are poor if not treated early and properly," said Dr Quek.
Treatment: To continue or not?
While there are no strong evidence-based guidelines on chemotherapy treatment in cancer patients during the Covid-19 era, we suggest these that:
Patients currently undergoing treatment should continue their treatment
People who suspect they have cancer should not delay, but go and seek medical advice promptly
Patients in remission who can afford to delay their routine follow-up visit can postpone their appointments until restrictions are eased
The European Society for Medical Oncology has also released similar practice guidelines on the levels of priority assigned to patients:
High – for those whose conditions are life-threatening, clinically unstable, or will benefit greatly from intervention
Medium – for those whose situation is not critical but a delay of more than six weeks could impact their overall outcome
Low – for those whose condition is stable
As for chemotherapeutics, oncologists need to consider the risk versus benefits when looking at the treatment indication, regimen and dosage used. For example, doctors may wish to adjust the first dose of chemotherapy to avoid neutropenia (low white blood cell count) so that patients don't end up with fever/infection and have to make a trip to the already crowded emergency room. They can also consider neoadjuvant chemotherapy (chemotherapy given before surgery) and radiation if surgery cannot be performed promptly.
With treatment guidelines constantly changing, Dr Quek added, doctors need to stay firm on the most important principle: Doing the best they can for their patients. He said: "In these unprecedented times, in the absence of data, our guiding principle remains unchanged, which is to make decisions in the best interest of our patients."