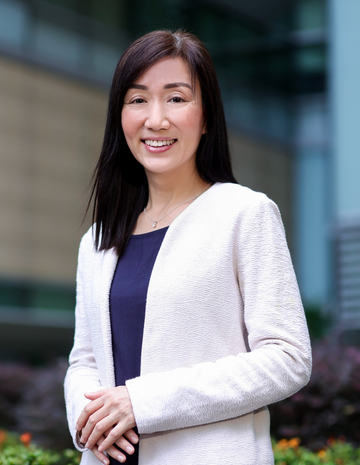 Tan Hui Ping
Principal Counsellor
Allied Health
Profile
Tan Hui Ping is a Principal Counsellor at Parkway Cancer Centre. She provides psychosocial and emotional counselling for cancer patients as they cope with their diagnosis, treatment effects and care plans. She adopts evidenced-based interventions such as Person-Centered Therapy, Cognitive-Behavioural Therapy, Choice Theory/ Reality Therapy and Solution-Focused Brief Therapy; and integrates these techniques in her work with patients.
Hui Ping started counselling in 2005 and has worked with diverse populations in correctional, mental health and educational settings.
She graduated from National University of Singapore with a Bachelor of Arts and Social Sciences and further obtained a Master of Social Science (Counselling) with Edith Cowan University, Australia. Hui Ping is a trained Clinical Supervisor after completing her Post Graduate Diploma in Clinical Supervision and is an Associate Member with Singapore Association for Counselling.
Hui Ping has received certifications in Critical Incident Stress Management and National Community Crisis Response Team. In 2023, she is being awarded Certification in Community Palliative Care: Psychosocial Care.
Hui Ping conducts educational talks both locally and overseas to raise awareness pertaining to the psychosocial and emotional challenges faced by cancer patients. She also shares through various media platforms her experiences journeying with them and the importance of mental and emotional well-being while battling this illness. Effectively bilingual in English and Chinese languages, Hui Ping writes for health-related magazines and other publications on ways to address the needs and improve the quality of life of those affected by cancer.