Chief Representative of CanHOPE Hanoi: Pham Hong Linh Shares her Story
---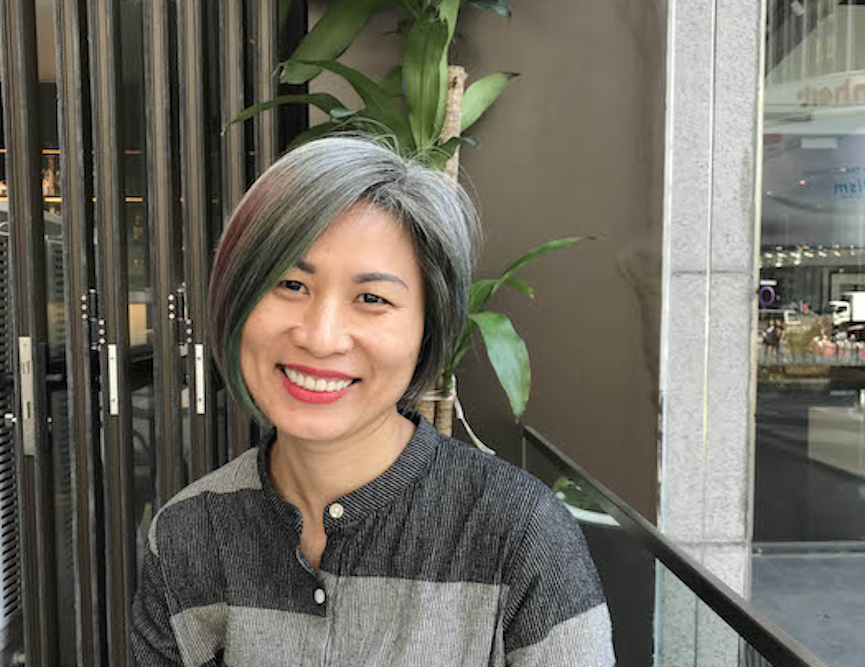 'What more can I do?'
This is the question that keeps Pham Hong Linh, the Chief Representative of the CanHOPE regional office in Hanoi, going.
Pham Hong Linh will never forget the stricken family who came to her office in Hanoi, Vietnam. The couple had a baby boy who needed a liver transplant and the mother was ready to donate half of her liver to him.
Sadly, the boy did not survive despite the transplant. Then, as she was still struggling with grief, the mother fell sick, too. Needing medical support, she chose to seek help from Linh and her colleagues at Parkway Cancer Centre's (PCC's) Vietnamese CanHOPE centre. As she travelled to and from Singapore for treatment, her husband stayed by her side.
"I felt the pain of loss when looking at them but what really touched me is their love for each other," recalls Linh. "They know that they'll always have each other. Their story gives me hope for love and motivates me to do more."
Indeed, incidents like these have kept Linh going ever since the former journalist and social worker joined PCC in 2002 and opened its CanHOPE centre in Hanoi. Together with six other staff, she supports Vietnamese patients seeking treatment in Singapore, helping them with bookings, translation, transport, and other arrangements. But, she adds, the greatest help she and her colleagues can give is emotional support.
"Most of the patients come here very confused and worried about their condition. The most important thing is to provide them with sufficient and reliable information. If they have any medical enquiry that we are unable to answer, we will contact the doctor for help."
In the future, Linh also hopes to organise events to get patients together to share their stories and encourage each other; reminding patients that they have an entire community supporting them. This can give them greater hope and assurance that they are not alone, she says.
A difficult health journey is something that Linh has experienced personally – her own father had cancer. "Our family fought through it together until he passed away," she says. "I am someone who has walked that path, I understand how the patients feel."
This experience, as well as seeing how people suffer from worry, fear, pain and death, has changed Linh's perspective of life. "It's not about superficial things, it's about who is with you at the end of this path," she says. "Therefore, live your best life and spend more time with your loved ones."
Unlike some doctors and nurses, Linh does not try to separate her work and her personal life. "I take my work as an indivisible part of my life and learn to accept and live with the problems that come with it. Luckily, I am an energetic and optimistic woman, so I always choose to see things on the bright side."
Indeed, such zest is evident in her personal life. The chatty Linh loves talking to people, and at work, she makes an effort in creating a comfortable environment in the office. "I want to motivate my staff instead of making them feel stressed, as the work itself is tough enough."
The mother of two daughters – one 18 years old and the other 12 – enjoys some quiet moments being alone too. She loves cooking, crocheting and reading. "But," she adds, "if I find something or someone interesting, I will read about it passionately and share it excitedly with everyone when I finish reading it!"
And while she finds it hard to believe that she has already been doing this job for 15 years, Linh has no doubt that she is in the right place. "I really appreciate the first patients who put their trust in us and also my staff who stayed by my side until today. We are close like a family, we support each other not only at work but also in other things in life."
Her advice for patients? "Do not give up hope. It will be tough and difficult, but remember that you are not alone on this journey."
Written by Kok Bee Eng